Health Professional News, Press Releases
Dr. Anne Bendel appointed endowed chair to advance novel cancer therapies at Children's Minnesota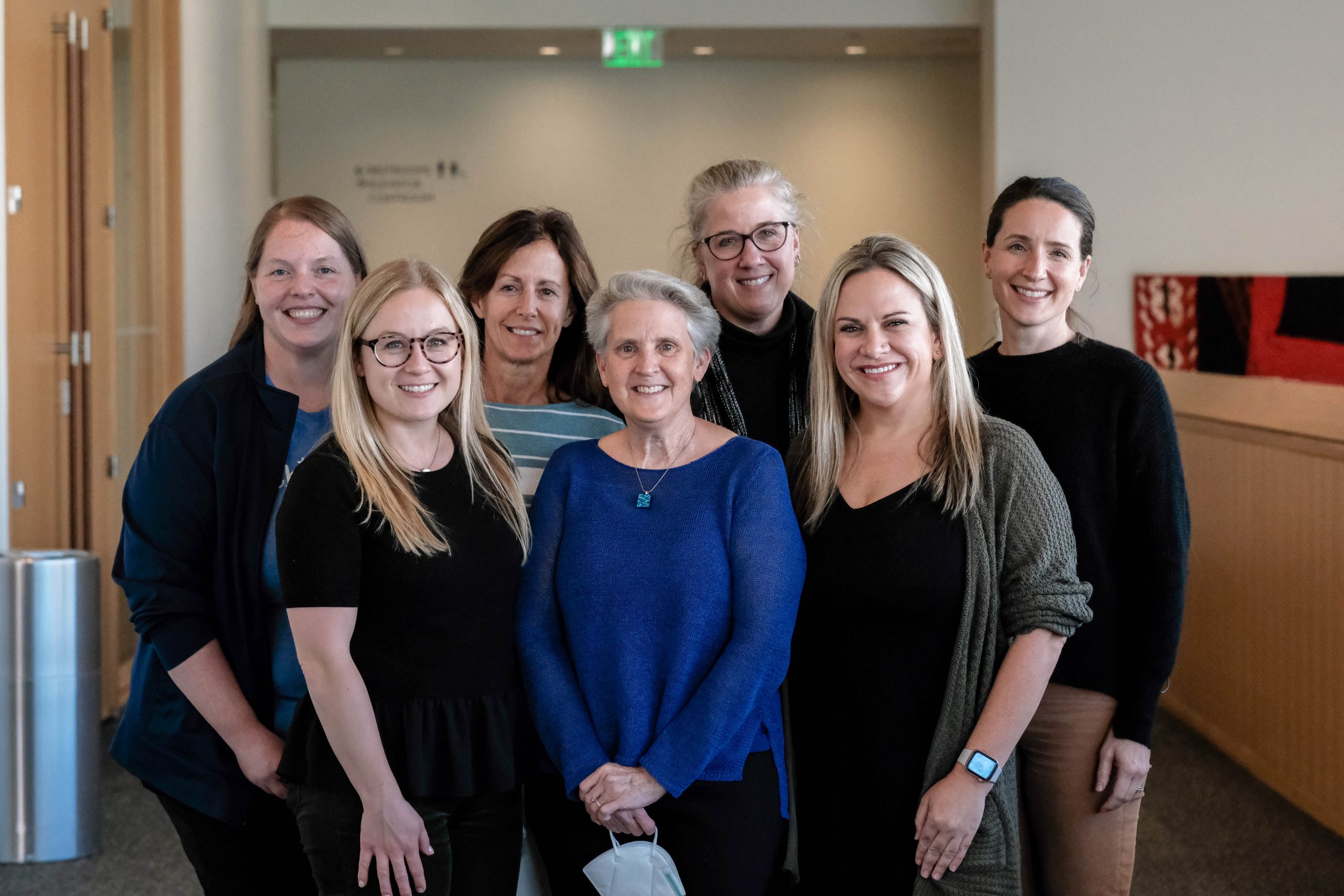 MINNEAPOLIS/ST. PAUL (Oct. 12, 2022) – Children's Minnesota is pleased to announce that Dr. Anne Bendel, pediatric neuro-oncologist in the health system's cancer and blood disorders program, has been named as the Harper Family Foundation Endowed Chair for Novel Therapies and Cancer Research. This honor is thanks to a generous $2 million gift by the Harper Family Foundation.
The endowment will allow Dr. Bendel and the neuro-oncology team to dedicate more time and resources to advancing clinical research and opening new trials, giving Children's Minnesota patients access to the most cutting-edge treatments with the goal of improving outcomes and curing more children around the world. The gift is inspired by the Harper family's personal experience in the cancer and blood disorders program.
"Congratulations to Dr. Bendel on this distinguished honor, which will provide consistent financial support for her research and transform the lives of our patients here and others around the world," said Jenny Soderholm, senior vice president, chief development officer and President of the Children's Minnesota Foundation. "As a nonprofit organization, we rely on the generosity of our community to fuel life-saving research and innovation. We are grateful to the Harper family for sharing our vision and investing in our kid experts."
Dr. Bendel specializes in the treatment of central nervous system tumors in children and young adults. As a seasoned clinical researcher, she is an active member in the national Children's Oncology Group and the Pacific Pediatric Neurooncology Consortium which offers Children's Minnesota patients access to multiple national neurooncology clinical trials.
"Clinical research is vital to our work at Children's Minnesota. Nearly 90% of our eligible patients participate in clinical trials – placing us in the top 5% of Children's Oncology Group institutions for participation," said Dr. Bendel. "Research is how we advance medicine. I believe it's the only way we will be able to cure cancer in more children and with fewer long-term side effects. Because of the Harper Family Foundation's investment, I feel more hope than ever that we will improve outcomes in childhood cancer."
"Our family had a front row seat to the lifesaving work Children's Minnesota does on a daily basis throughout our son Alex's personal journey with cancer," said Jeff Wenngatz from the Harper Family Foundation. "Through our family's experience we are inspired to positively impact kids and families going through similar journeys to ensure as many of those kids can get back to living their best lives. When the Harper Family Foundation found this opportunity in the research being done by the oncology team at Children's Minnesota and their commitment to development and advancement of novel therapies, we knew we wanted to support this incredibly important work."
What is an endowed chair?
An endowed chair is one of the most significant and lasting forms of philanthropic support for an organization. Endowed positions offer Children's Minnesota physicians and department leaders essential funding for vital advancements in patient care and research. The sustained funding from a Chair enables medical leaders to innovate, launch new initiatives and supplement funding from other sources to power their pioneering work.
About Children's Minnesota
Children's Minnesota is one of the largest pediatric health systems in the United States and the only health system in Minnesota to provide care exclusively to children, from before birth through young adulthood. An independent and not-for-profit system since 1924, Children's Minnesota is one system serving kids throughout the Upper Midwest at two free-standing hospitals, nine primary care clinics, multiple specialty clinics and seven rehabilitation sites. As The Kids ExpertsTM in our region, Children's Minnesota is regularly ranked by U.S. News & World Report as a top children's hospital.
Find us on Facebook @childrensminnesota or on Twitter and Instagram @childrensmn. Please visit childrensMN.org.
###
Dina Elrashidy