Pharmacist

shares

his

three

-year career experience at Children's Minnesota
At Children's Minnesota, we believe children always come first. They are awesomely resilient. Eternally optimistic. Totally fearless. They are what we want to be when we grow up. 
Ahmed Elazab, pharmacist, has been working at Children's Minnesota for three years and is currently working in our Minneapolis inpatient pharmacy. He is sharing all his favorite things about his career below.  
What's your position and how long have you been at Children's Minnesota?
"I'm a pharmacist in the Minneapolis inpatient pharmacy and I've been at Children's Minnesota for three years."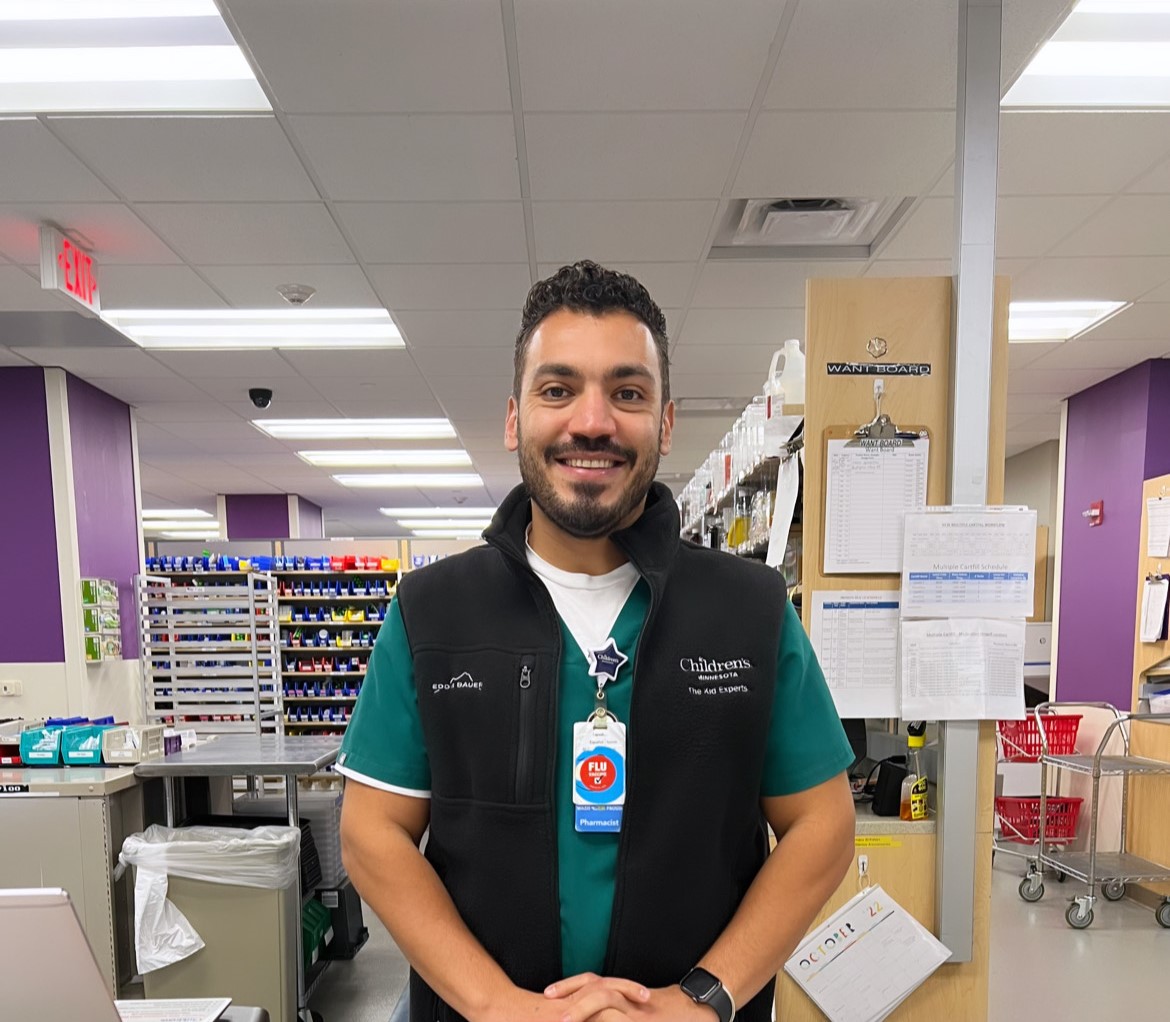 Tell us why you like your job and position.
"I personally believe that helping other people is super important and that's why I like my job as a pharmacist. Being a part of the health care team here at Children's Minnesota gives me the opportunity to do that because we play a key role in helping patients and kids feel better, and get well as quickly as possible." 
What do you like about working in this field/department?
"What I like the most about my department is the team. I'm very lucky to work with a great team of pharmacists and pharmacy technicians, who inspire and motivate me every day at work." 
Why do you like working at Children's Minnesota?
"I'm happy to work at a place that promotes values that are important to me like equity and inclusion, which improves access to care for patients and families in the community, and also supports employees with different opportunities to achieve their goals." 
Join the team!
Children's Minnesota is seeking qualified candidates to join our team!  
View our open positions:
Mai Songsawatwong