Caroline Njau honored as a Rising Star by Becker's Hospital Review
Congratulations to Caroline Njau, senior vice president of patient care services and chief nursing officer, for being named one of the Rising Stars in health care by Becker's Hospital Review.
The honor recognizes the rising stars in health care, focused on leaders with a diverse background from across the industry who are 40 years old or younger. The honorees were selected based on their quick ascent within their organizations and drive to improve patient care.
Please join us in congratulating Caroline!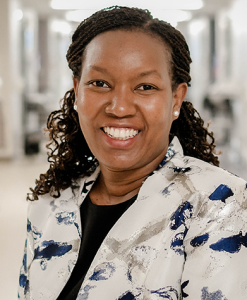 Nick Petersen