Health Professional News, Mighty Blog
Our

radiology

 

department

is hiring!
Children's Minnesota is seeking qualified candidates to join our radiology department! Our radiology and diagnostic services offer patients the newest tools and techniques to find out exactly what's going on inside kids' bodies when they're sick or hurt. 
View our open positions: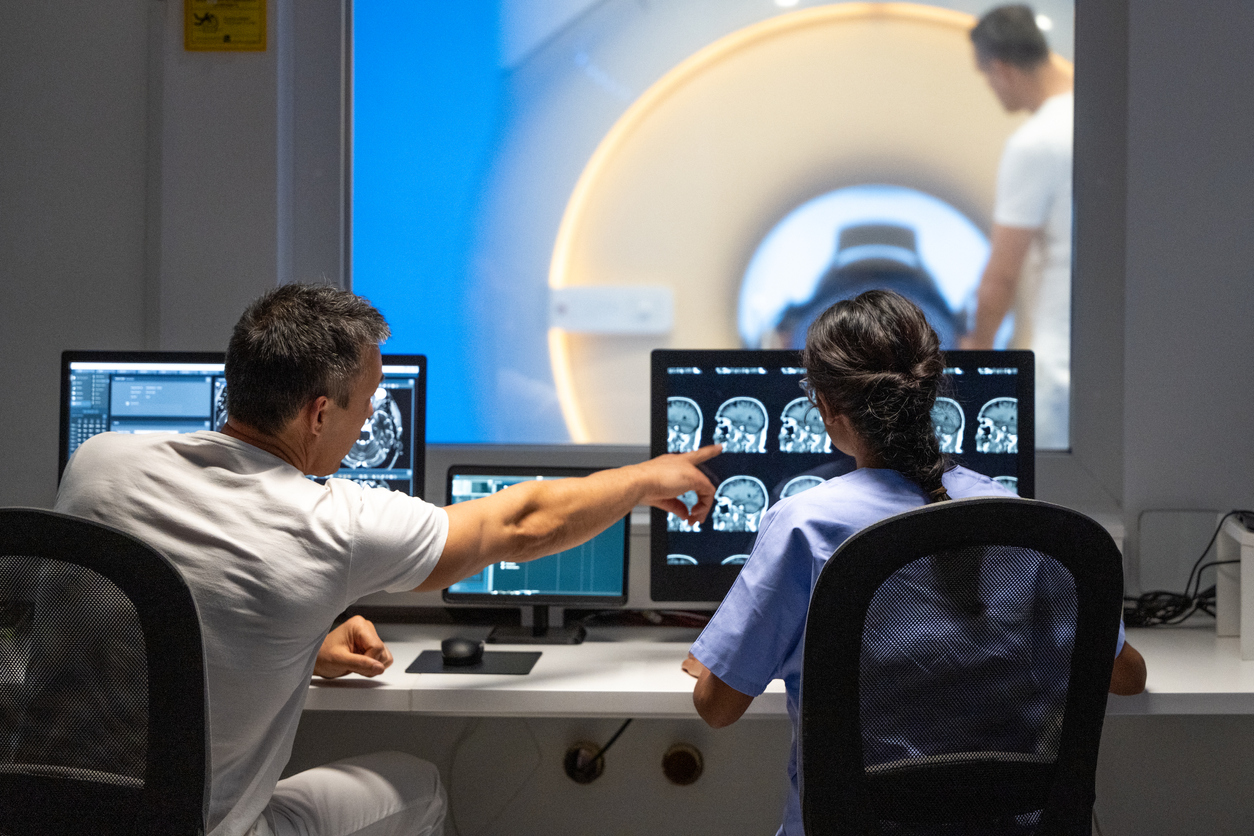 Children's Minnesota performs more than 100,000 imaging procedures every year, using tools such as X-rays, MRIs, CT scans and nuclear medicine to pinpoint a child's diagnosis. We also work hard to keep pain and stress to a minimum and make the experience as fun as possible. 
Learn more about these positions:
Radiologic technologist and radiologic technologist intern
The radiologic technologist provides health care services using X-ray energy to assist in diagnosis or treatment. Performs radiographic procedures and related techniques producing images for interpretation by and at the request of a licensed practitioner. 
Exercise professional judgment in performance of services and maintain a demeanor complimentary to medical ethics. Assess each unique patient situation to provide appropriate care and recognize patient conditions essential for successful completion of the procedure. 
The radiologic technologist intern can expect to perform some radiographic procedures and other related duties as assigned. 
CT and MRI technologists
The CT technologist is responsible for operating the CT scanning equipment to produce the images used by the radiologists. 
The MRI technologist is responsible for operating MRI scanning equipment to produce the images used by radiologists and making sure that everyone entering the MRI scan room is MRI safe. 
Both CT and MRI technologists will orient the patient and family to the scan procedure and physically prepares and processes the patient through the study. The technologists then prepare and assess image quality and presents completed images to the radiologist. 
Qualifications needed for all technologist positions:
ARRT certification as a radiologic technologist.

 

Current Basic Life Support (BLS) certification required.

 
Qualifications needed for intern position:
Successful completion of s

tate of Minnesota limited scope x-ray operator exam.

Current Basic Life Support (BLS) certification required.

 

Must be enrolled in a JRCERT accredited radiologic program affiliated with Children's Minnesota imaging program.

 

Current or recent participation in a clinical through Children's Minnesota.
Why work in our radiology department?
Working in our radiology department means you will be working in a collaborative environment with our other imaging teams. It is also the perfect way to advance and grow your skills and gain knowledge in a pediatric specialty for future career opportunities. Students that are enrolled in a radiologic technology school or program are encouraged to apply to our radiology intern program as a way to advance their career.  
The most exciting part of it all is that Children's Minnesota will be opening our new hybrid intraoperative magnetic resonance imaging (iMRI) neurosurgery suite in early 2023! Once operational, Children's Minnesota will become the first pediatric health system in North America with an iMRI suite equipped with both moving-scanner and moving-patient MRI technology in the same surgical space. This state-of-the-art suite will be used by both the neurosurgery program and radiology department.  
Don't miss the opportunity to work with this type of technology. If these job descriptions interest you, and you're qualified, apply to one of these positions today! 
Mai Songsawatwong