A rare opportunity: a second chance at life
What Reese Scufsa and his mom, Denise, thought was food poisoning from seafood turned out to be life-threatening. The first symptom was a cough that Reese, an active and healthy 16-year-old, had picked up after a basketball game. But when the coughing turned into vomiting that would not get better, Denise immediately took Reese to a clinic in Fargo, North Dakota.  
Airlifted to

Children's Minnesota 
Once at the clinic, Reese's care team also thought his symptoms could be due to food poisoning based on the sequence of events. The plan was for Reese to get some IV fluids and then go home with some anti-nausea medication. But when Reese got blood work done and the results came back showing that he had high liver enzyme, Reese's doctor knew it had to be something more serious. His care team ordered a computed tomography (CT) scan of Reese's liver.  
Before the results of the CT scan came in, Reese's condition got worse. He was transferred to a local emergency room because his blood pressure was dropping, and it was getting hard to get a pulse oximeter reading due to how cold his hands and feet were.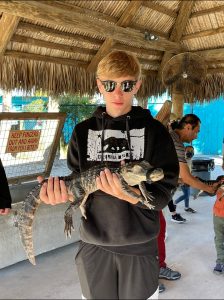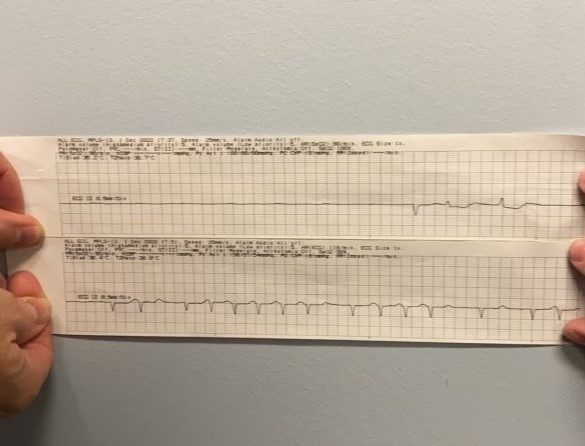 The results of the CT scan revealed Reese had an enlarged heart with a clot. This was an emergency situation so his care team immediately recommended Reese get airlifted to Children's Minnesota. 
Children's Minnesota has the largest pediatric cardiovascular program in the region with some of the best outcomes in the country. The experience of our patients and their families are our focus. We pair compassionate care with clinical excellence so that our patients and families feel supported at every step.   
Denise remembers Reese saying to her, "I don't want to die" after they were told the news about needing to be airlifted to Children's Minnesota. However, Denise said that, "Coming down here [to Children's Minnesota] was the best thing that we could've done." 
Reese's diagnosis
Within days of getting to Children's Minnesota, Reese was put on life support in hopes that placing him on an extracorporeal membrane oxygenation system, or ECMO, would help his heart recover. 
However, Reese eventually got diagnosed with dilated cardiomyopathy, a type of heart muscle disease that causes the heart chambers to thin and stretch, causing the heart to grow larger. That's when Reese's family found out the news: In order to survive, Reese would need a new heart. 
A

second chance at life
Just a week after being put on the waitlist for a new heart, a heart became available and Reese underwent a seven-hour transplant surgery. It was a success! Denise remembers feeling like a huge weight was lifted off her shoulders when she heard the news.  
"He got a new lease on life starting yesterday. Now we're going to learn how to live that the best he can," Denise said in an interview with WCCO. 
However, the whole heart transplant process is still something that is hard to mentally grasp for Denise. 
"It's very hard mentally to realize though, that in order for him to live, another family had to lose a loved one. And [that person's] family has to be willing to donate their organs [and] that's hard to grasp too. I'm forever grateful to whoever that person was, because now, [Reese] has the chance," described Denise. 
Brady Scufsa, Reese's older brother, remembers feeling relieved when Reese woke up the day after his surgery and was able to communicate with his family and care team right away.  
"He's always talking to everybody. That's what he does, he talks. The number one thing I was waiting for was him to be able to talk to us," said Brady.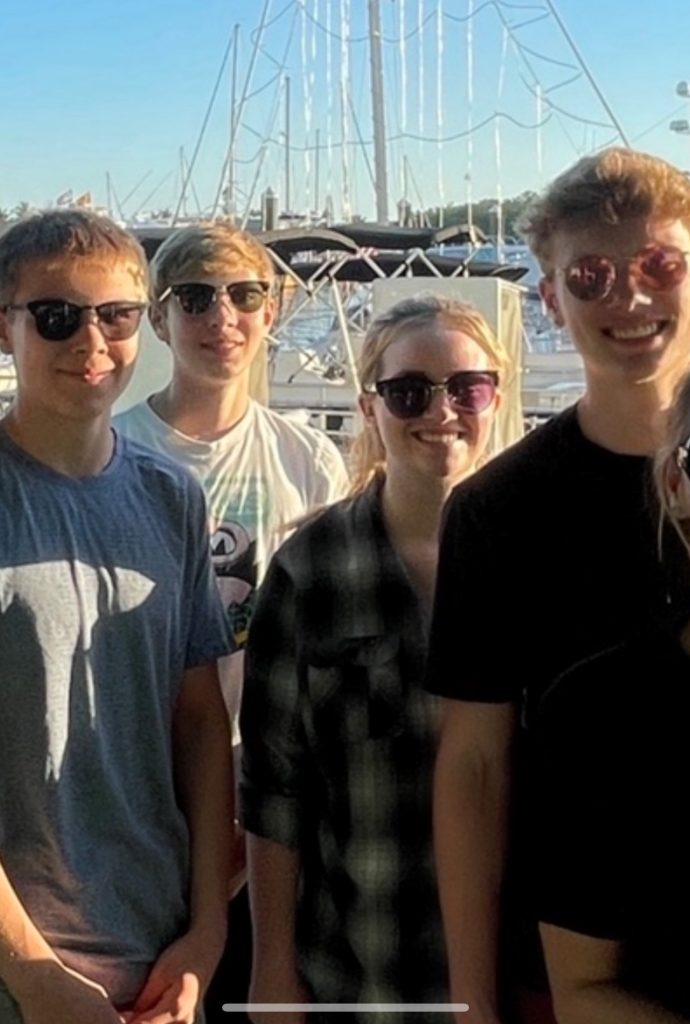 Home in time for the holidays
The 2022 holiday season was not easy for the Scufsa family.  Reese was able to go home on Dec. 23, just in time for Christmas. Although it was a quiet celebration this year, this experience made them realize just how important every moment with family is, no matter how big or small. 
A new normal 
Life today for the Scufsa family consists of getting used to the new normal of taking medication at specific times, physical therapy to gain back muscles and learning to read the new ways Reese's body is showing signs of anxiety. 
Despite all the changes, Reese was excited to reach his six weeks post-surgery and finally be able to drive again. He is also hoping to gain back muscles and endurance to try out and make the soccer team come fall.  
Mai Songsawatwong