Senior

quality improvement consultant

director

shares

h

er

career experience at Children's Minnesota
At Children's Minnesota, we believe children always come first. They are awesomely resilient. Eternally optimistic. Totally fearless. They are what we want to be when we grow up. 
Porsche Page, senior quality improvement consultant, recently joined Children's Minnesota after meeting with our recruiters at the People Of Color (POC) Career Fair and going through the interview process. She will be sharing all about her experience at the POC Career Fair and her favorite things about working at Children's Minnesota.  
What's your position and how long have you been at Children's Minnesota?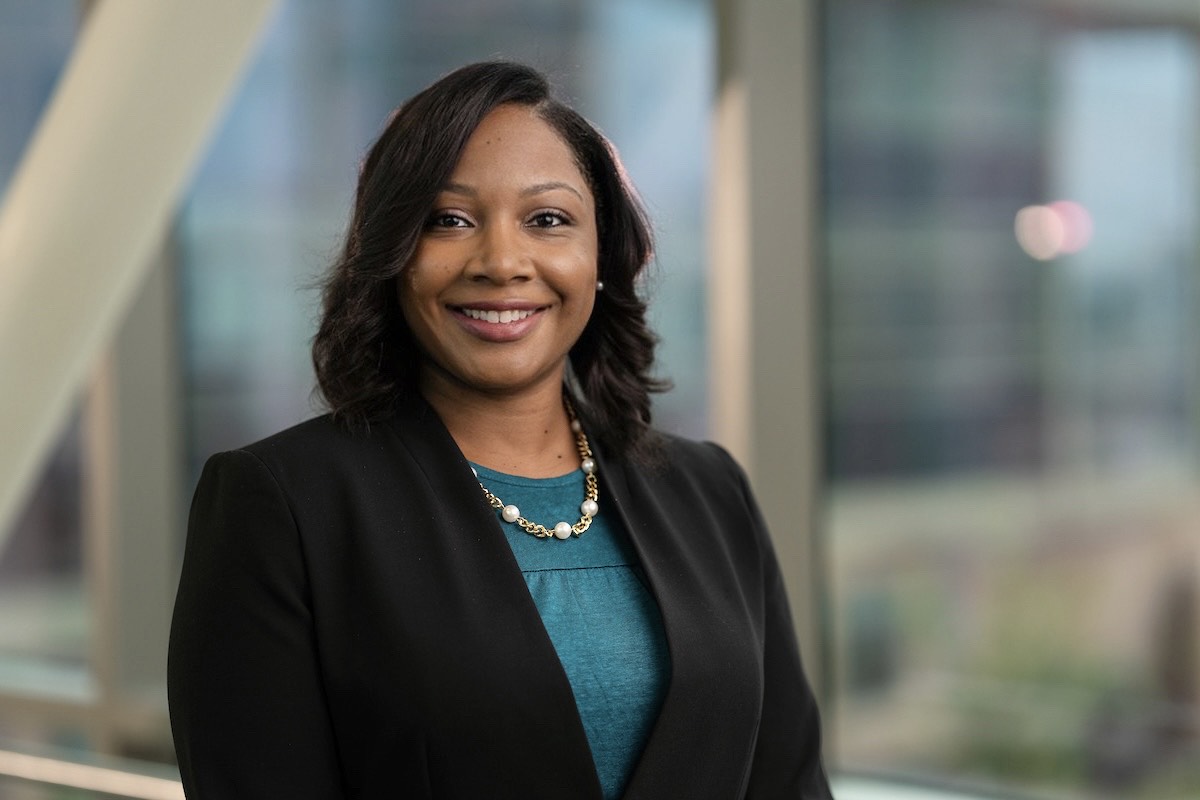 "I am a senior quality improvement consultant."  
What do you like about working in this field/department?
"I truly enjoy being able to improve quality and safety initiatives that will directly impact patients and families with my unique problem solving, business management and coaching experiences to help leaders reach or exceed their goals." 
What attracted you to the Children's Minnesota booth at the People Of Color Career Fair?
"Children's Minnesota was the only children's hospital in attendance supporting the mission of the POC Career Fair. I wanted to connect with recruiters to give my elevator speech and introduce myself and have a conversation about career opportunities. I also wanted to hear from employees what they enjoy about their jobs and the company." 
What about your experience with Children's Minnesota at the career fair prompted you to begin the interview process?  
"I was able to talk to talent recruiters to introduce myself, discuss my resume and learn about career opportunities that aligned with my career goals. The staff treated me with respect, explained their recruiting process and shared some of Children's Minnesota's key accomplishments serving children and families in the Twin Cities. Based on what was shared with me, I was motivated to leave copies of my resume as well as upload my resume on the Children's Minnesota career website." 
What are you most looking forward to as you begin a new chapter of your career at Children's Minnesota?  
"I work within the value and clinical excellence team where I can leverage my professional experience in business and industrial engineering. I look forward to collaborating with other leaders to improve health care outcomes, champion health care equity efforts and reach business growth goals." 
People Of Color Career Fair
Children's Minnesota is excited to announce that we will be at the POC Career Fair again this spring on April 27, 2023! The POC career fair is the perfect opportunity for professionals of color in the Twin Cities metro area to meet with top employers in the region. Learn more about the event and register for the event here.  
Mai Songsawatwong