Zander's story: the road back from concussion and depression
High school junior year is a big year for many teens. Hanging out with friends, playing sports, working to keep up grades, thinking about college and other future plans can make for a full year of memories, hard work and fun times. Seventeen-year-old Zander's junior year was memorable and full of hard work – but for some very different reasons.
In November 2021, right at the start of hockey season, Zander had excruciating stomach pain that wouldn't resolve. After four hours at an urgent care clinic and several doses of painkillers, Zander was sent by ambulance to Children's Minnesota. Extensive testing revealed Zander had stomach ulcers, which would take some time to get under control. He was sent home to recover.
Unexpected fall leads to new challenges
About a month later, Zander remembers not feeling well so he went to the kitchen to get a glass of water, then the room went dark. Zander's mom Christine said he fell and hit his head and shoulder on the hardwood floor, and he was unconscious. His mom and dad moved his 6-foot-4-inch body to the couch where it took him a few minutes to wake up. "Without hesitation we knew we were headed back to Children's [Minnesota]," said Christine. "I trust Children's Minnesota more than anyone else for urgent care."
After a series of tests including an echocardiogram and X-rays, the results revealed Zander had influenza A, which was a plausible cause for his fainting. He was sent home to drink lots of fluids and rest. But this time Zander also had a very painful headache. "I remember it felt like there was someone inside my head punching, my temples felt like garbage crunching, and my head was super heavy like a cinder block," said Zander.
A few days later, Zander's parents brought him back to Children's Minnesota's emergency department where he was evaluated further, diagnosed with a head injury and concussion, and referred to the Children's Minnesota Concussion Clinic. There, he met with Jane Allen, CPNP-PC, APRN, who evaluated Zander and confirmed his concussion. By this time, Zander's personality had changed from happy and easy-going to angry, obstinate and crabby. His balance was shaky and when he closed his eyes he felt the room spin. He hadn't been to school or played hockey in more than a month. He was missing a lot.
The path to recovery, with a few more bumps
Zander's family was feeling low, but Christine recalls her first meeting with Jane: "Jane said the things I needed to hear. She said, 'We'll get him through this. We know what to do to get him back.'" Jane got Zander set up with occupational therapy and physical therapy and advised Christine how to advocate for him at school for reasonable accommodations. She also encouraged Zander to meet with Dr. Kevin Coleman, PsyD, LP, pediatric psychologist at Children's Minnesota. Dr. Coleman has expertise working with kids and teens on mental health issues while recovering from traumatic brain injuries, and he knows a lot about hockey.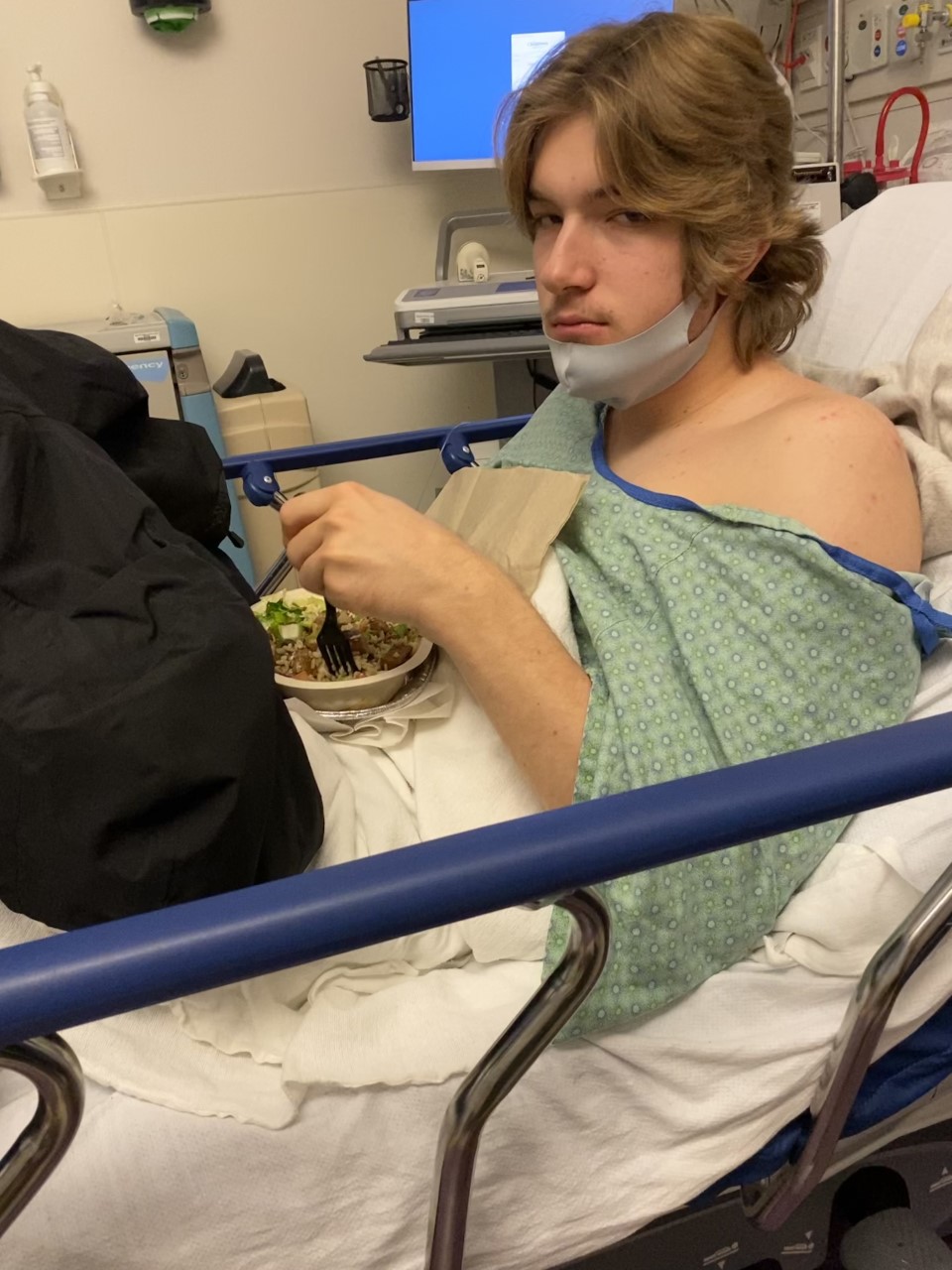 Zander recalls the first few appointments with Dr. Coleman were tough. The teen was frustrated it was taking so long to recover from his concussion and hadn't really considered his mental health was a problem. In February Zander was cleared to return to hockey practice, but a few weeks later his foot was cut with a hockey skate blade and needed 22 stitches. He had started taking medication for depression and anxiety, but in March 2022 he had a bad reaction to the medication, which required several more appointments and more time to resolve. In April, Zander had surgery to repair a hip impingement (FAI) issue he'd had since birth. He continued to meet with Dr. Coleman during these difficult months and says he grew to really appreciate his help.
"Dr. Coleman helped open my eyes to stuff going on [with me], even before the concussion," said Zander. "He helps me see things and gives me ways to be a happier person. Nothing's perfect, obviously. But I'm happier, I want to hang with my friends, and I'm playing hockey at the highest level I can with my injury. I'm still working on future plans; my grades are way up."
A hopeful future with new perspective
The road to recovery has been long and continues for Zander, but his mom says they now have many more good days than hard days. "We have our kid back," said Christine. "As a parent, I was super thankful to have everyone under the same umbrella. His [health care] team's constant communication, everyone working on the same goals – like how we get him back to hockey – and the way they all advocated for Zander as a whole person was awesome."
March is Brain Injury Awareness Month, which is a reason why Zander wanted to share his story. He also wants to make sure his story includes this bit of personal insight: "Healing takes time. It's not over after one day or one appointment; it takes months. You have to do the work, have patience and stay with the treatment plans." Zander hopes his story resonates with others who are also facing physical and mental health challenges so they can see his recovery as a positive example of what's possible for them, too.
About traumatic brain injury
Traumatic brain injuries (TBI) happen as a result of a bump, blow or jolt to the head or penetrating trauma that disrupts the brain's normal function. TBIs are the leading cause of disability and death in children ages 0-4 years and adolescents ages 15-19 years, causing approximately 35,000 hospitalizations and 2,200 deaths in U.S. children annually, according to the Centers for Disease Control and Prevention (CDC). Kids who survive a TBI often live with lasting cognitive, physical or behavioral effects from their injury.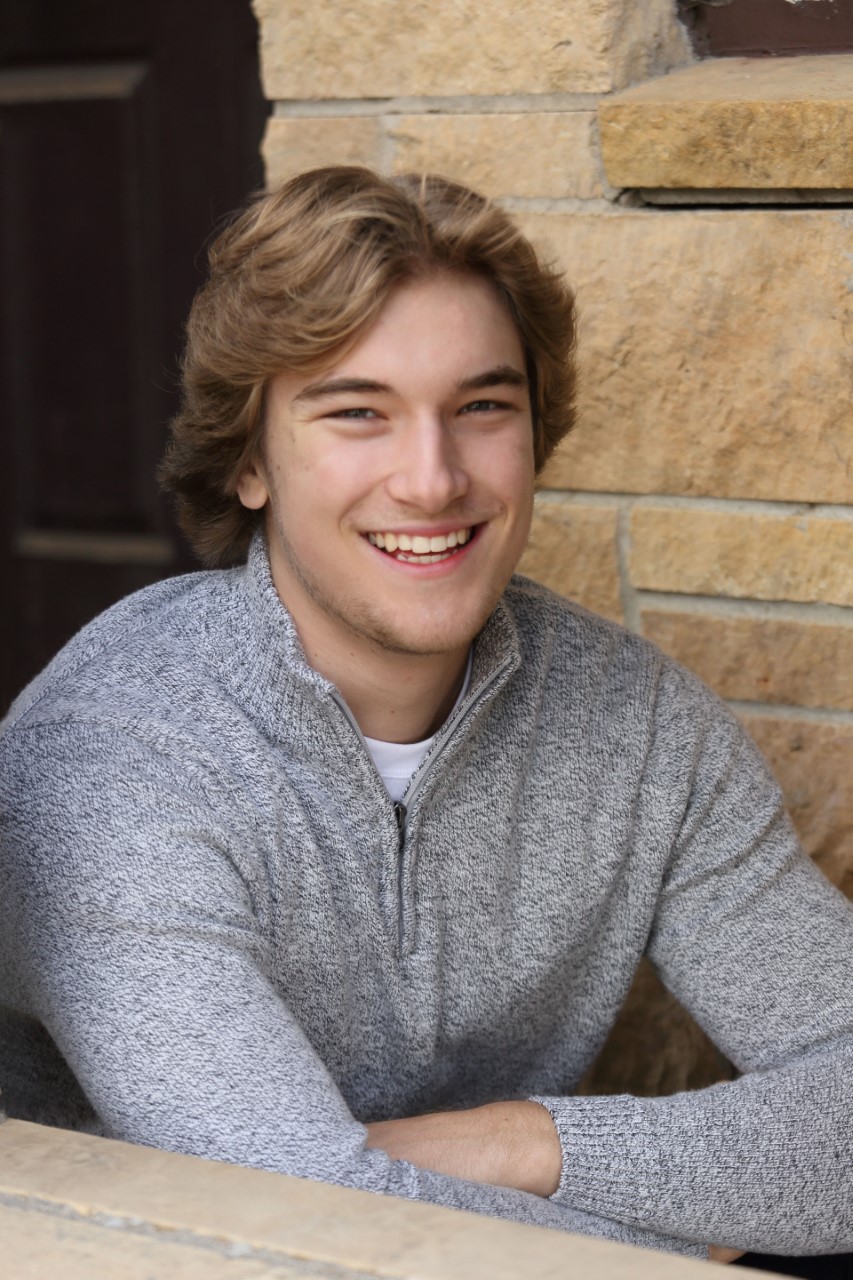 Brain Injury Awareness Month provides an opportunity to educate and bring attention to the prevention of TBIs, as well as ways to improve the quality of life for kids living with a TBI.
About the Children's Minnesota Concussion Clinic
The Children's Minnesota Concussion Clinic provides comprehensive medical evaluation and treatment for children and young adults who have concussions caused by sports, accidents or falls. The concussion clinic is part of Children's Minnesota's neurosciences program, which includes health specialists in neurosurgery, neurology, neuropsychology, rehabilitation, and other departments that care for pediatric brain and spine issues. Annually, six hundred kids' head injuries are evaluated and treated at the Children's Minnesota Concussion Clinic.
Zander shares his story with Fox 9