Minnesota Wild celebrate playoff berth with a special delivery to Children's Minnesota
On Thursday, the Minnesota Wild celebrated their berth in the 2023 Stanley Cup playoffs by delivering more than 80 custom blankets to Children's Minnesota for our patient families. The blankets, complete with a Minnesota Wild logo, were delivered by a team representative to our Minneapolis hospital. The blankets will be given out to patients when the Stanley Cup playoffs begin next week. Go Wild!
The Minnesota Wild club, Foundation and fans have been generous supporters of Children's Minnesota for more than 25 years. Since 1998 – before the Minnesota Wild franchise even had players on their roster – the club has provided in-kind and financial support to our pediatric health care system.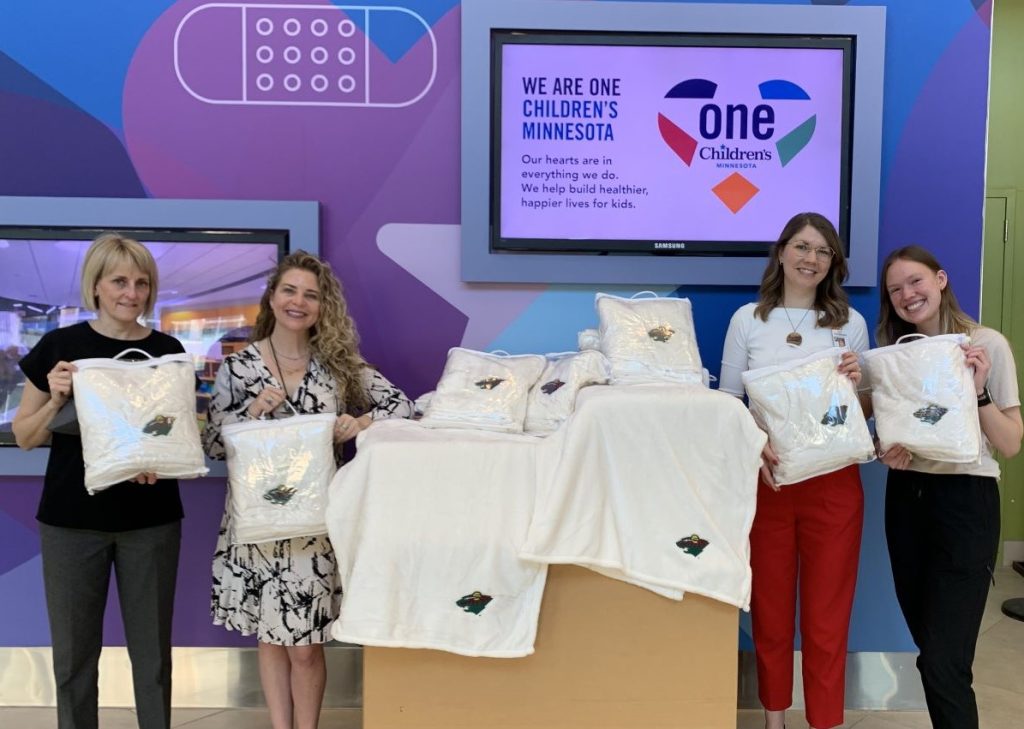 Cole Heath