We are Children's Minnesota

Annual Report 2020
The way health care is changing – profoundly and swiftly – means we need to change, too. We at Children's Minnesota are focused on the future, designing the next generation of pediatric care."
Marc H. Gorelick, MD, MSCE
President and Chief Executive Officer
Children's Minnesota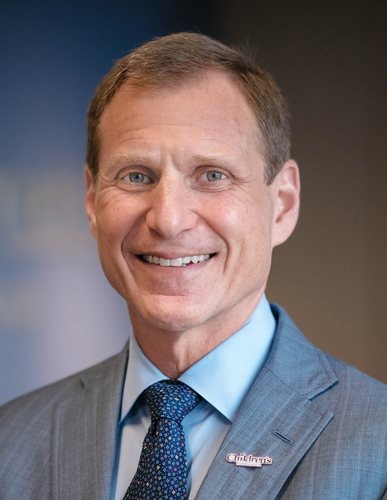 Numbers and news
The numbers we're reporting for 2020 tell a story about the impact Children's Minnesota has on the community. From patient visits to surgeries completed to volunteer hours, these stats underscore the power of a dedicated team working with, and for, our patient families.
*doesn't include primary care patients
14,679
Surgical procedures
56,554
Emergency Department visits
One of the largest freestanding pediatric health systems in the United States, Children's Minnesota has two hospitals, 12 primary care clinics and six rehabilitation and nine specialty care sites.
375,901
Outpatient clinic visits
9,729
Hours of volunteer service
38,351
Child Life encounters
The following services would not be provided without the generosity of donors:
11,343
families served by the amenities cart
2,434
books checked out from library
34,361
meal vouchers distributed
190,509
visitors received badges at the welcome center
847
PAWH pet therapy encounters
1,215
Star Studio calls from patient rooms
We care for kids from across the upper Midwest, drawing patients from not just Minnesota but also Wisconsin, Iowa, North Dakota, South Dakota and beyond.
Children's Minnesota patients by county
100,000-250,000
50,000-99,999
5,000-49,999
500-4,999
3-499
No patient encounters
Contributions to community benefit*
In millions
Unreimbursed costs of serving Medicaid patients
$114.1
Subsidized health programs
$15.3
Community health improvement services
$10.3
Health professions education
$5.1
Research
$3.1
Charitable patient care
$2.5
Contributions to community groups
$0.1
Community building
$0.1
Total community benefit
$150.6
*These figures are from 2019; 2020 figures will be reported in the 2021 annual report
Mayo Clinic – Children's Minnesota Cardiovascular Collaborative
In 2020, we joined forces with Mayo Clinic Children's Center to launch one of the largest and strongest pediatric cardiovascular programs in the country. This collaboration enables physicians from both organizations to treat more children with serious or complex heart conditions, with the goal of improving outcomes for our most vulnerable patients.
Working together, we're expanding our knowledge and expertise, driving innovations in care delivery, patient experience and life-saving research.
Leading regional integrated neonatal program
The neonatal team at Children's Minnesota includes nearly 500 doctors, surgeons and pediatric specialists, making it the largest in Minnesota — and one of the largest in the country.
With one of the only Level IV neonatal intensive care units in the region, we welcome more than 2,500 newborns every year at sites in St. Paul, Minneapolis and Coon Rapids. Standardized care across all sites ensures that critically ill babies get the best care, delivered by a team unified in their approach. This team includes child life specialists, dieticians, music therapists, respiratory therapists, social workers, spiritual counselors and more, surrounding patient families with support when they need it most.
Expanded rehabilitation services
We're always looking at ways to make the patient experience better for families. Making sure they have access to rehabilitation care, for example, is a challenge we wanted to address.
With the recent opening of our new Lakeville clinic, a specialty center offering rehab services such as occupational and speech therapy, we're bringing more options to families in one of the fastest-growing areas of the Twin Cities. Outpatient rehab care is provided at Lakeville and five other sites, while inpatient rehab is centralized at our Minneapolis hospital.
A shift towards virtual care
Virtual care accounted for 12% of total encounters in 2020. For patients and families, virtual care makes sense – no childcare for other kids, no driving, and high-risk patients have no contact with others. Integrating virtual care and in-person visits creates a promising hybrid model.
The technology for virtual care also will benefit our overall digital experience, ultimately making it easier to schedule services, get checked-in, coordinate insurance, and complete paperwork prior to an in-person appointment.
Award-winning pediatric care
In 2020, Children's Minnesota was once again recognized by U.S. News & World Report, which ranked us among the best in the country in pulmonology. We were also named an LGBTQ Health Care Equality Top Performer by the Human Rights Campaign Foundation, scoring 90 out of 100 points in the Healthcare Equality Index. We carried the distinctions as a Level I pediatric trauma center and Level I children's surgery center. In addition, our environmental performance and excellence in sustainability earned the Environmental Excellence Award from Practice Greenhealth. Local honors included the recognition of nearly 200 Children's Minnesota physicians as Top Doctors by Mpls.St.Paul Magazine.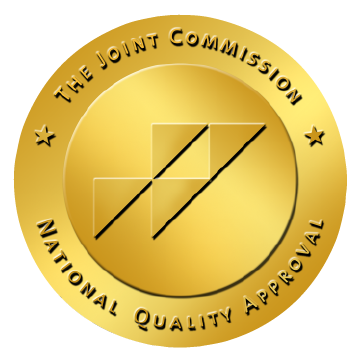 Emersynn and Ellerie
Surgery
Breanna and Blake were thrilled to be expecting twins. Then, at 13 weeks, an ultrasound revealed that the babies were conjoined, and that a complicated surgery would be necessary to separate the two at age 7 months. Breanna and Blake remember their worries: "What scared us the most was the unknowns. Not knowing if you're going to take both babies home…" It took 12 hours of surgery, with 25 pediatric specialists, to get Emersynn and Ellerie separated and healthy. Breanna offers thanks to the team: "We're so incredibly grateful for [how] Children's Minnesota… picked us up and carried us in so many ways."
Hannah and Joy
Cancer and blood disorders
Getting a diagnosis for a child can rock a family to its core. But for the Hardy family, it was just the start of a challenging phase: Right after their newborn Hannah was born with sickle cell disease, their one-and-a-half year old daughter, Joy, was diagnosed with acute lymphoblastic leukemia. Children's Minnesota helped bolster the family, with a social work team connecting the Hardys with financial resources, while clinical teams focused on each child's specialized needs. Two years later, Hannah is receiving comprehensive, ongoing care to prevent complications, and Joy is in remission.
Ezekiel and Ariana
Behavioral health
The events of summer 2020 presented challenges for many; for families who live near where George Floyd was killed, the fallout was particularly devastating. Christy Caez Claudio observed worrisome effects, with both her son Ezekiel and daughter Ariana experiencing increased anxiety.
Both children had been going to Children's Minnesota for care for years, and immediately began to receive help from mental health providers. Their care team offered strategies and teaching, as well as support for Christy, serving as part of her community as well as a partner in keeping everyone well and thriving.
Freya
Physical medicine and rehabilitation
After a surgery in early 2020 to remove a cancerous brain tumor, 2-year-old Freya had to relearn basic movements. Her return home coincided with the beginning of COVID-19 — timing that was a blessing in disguise.
Freya would not have been able to attend essential weekly sessions in-person since her family lives 3 hours from the Twin Cities. But since physical therapy services were quickly brought online due to the pandemic, telehealth allowed clinicians to support Freya's recovery. Her mom observed: "All of a sudden, she was walking from the living room to her bedroom. She's doing so much better now."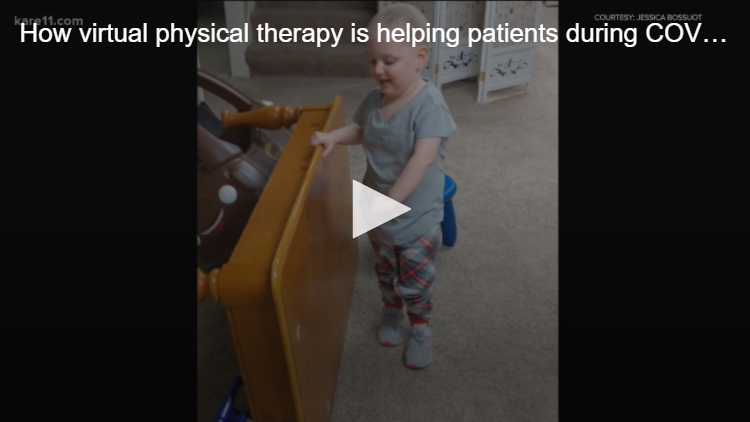 Donor listing
As a charitable organization, Children's Minnesota relies on financial donations to help us improve kids' health and enhance the patient care experience. Many thanks to all donors for their passion and commitment to helping us provide the very best for kids.
It's an honor to be a part of an organization that focuses so clearly on the needs of children. Generous donations to Children's Minnesota allow us to help families through this challenging time. I have the deepest gratitude for all that donors have made possible in the past year, and for many years to come."
Jennifer L. Soderholm
SVP and Chief Development Officer
President, Children's Minnesota Foundation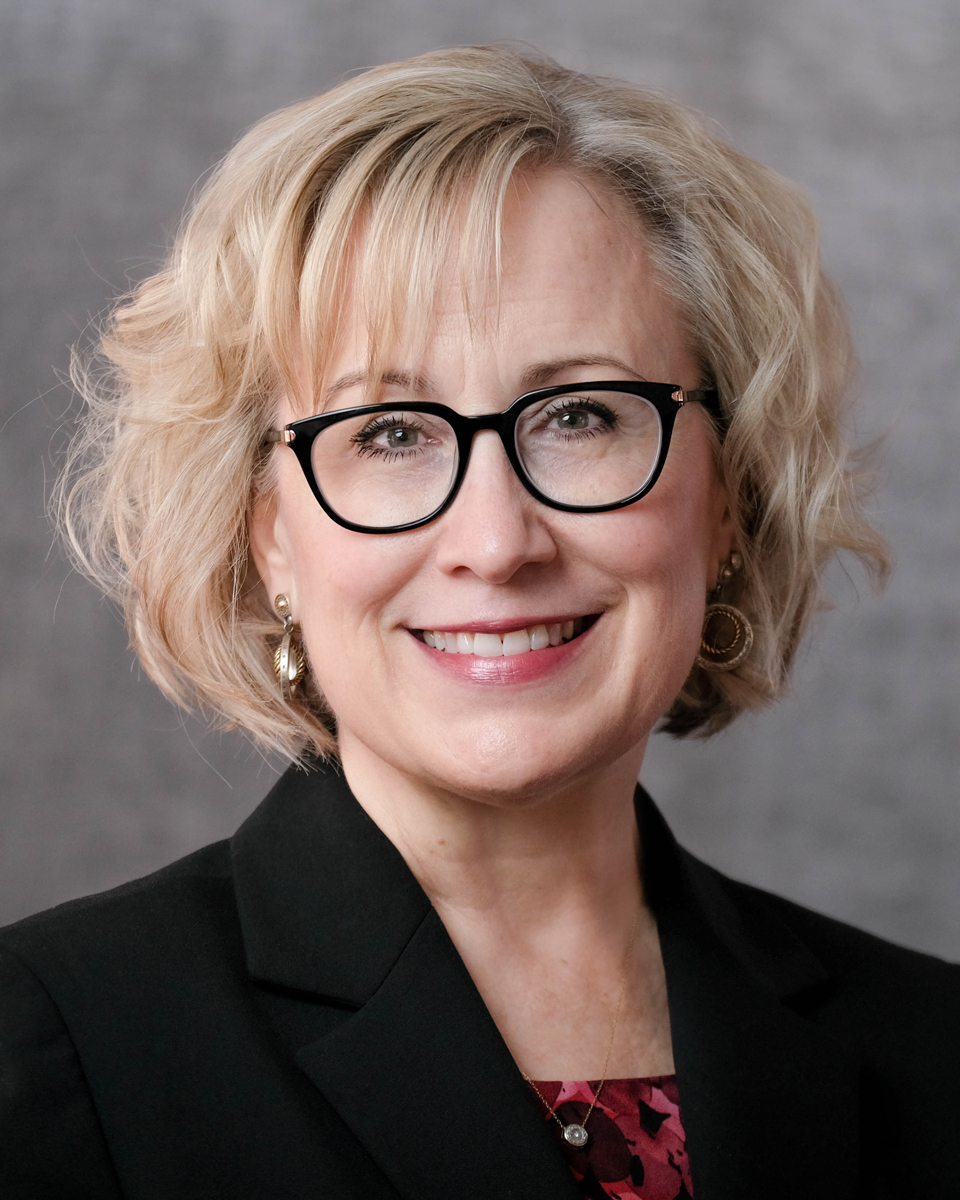 The lists below recognize our donors from 2020 and highlight just a few of the thousands of generous contributors who show their support each year.
+ Cumulative Lifetime Giving Donors
+ Circles of Giving Donors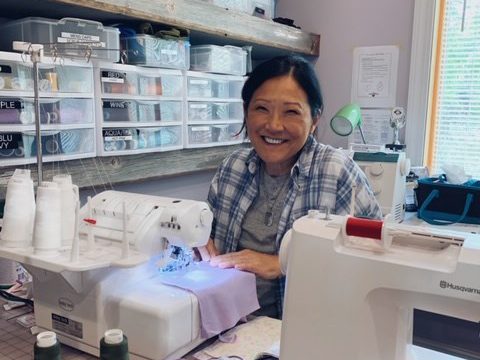 Elle Bauer – Family partner
Elle Bauer is a dedicated dance mom and costume designer — but when COVID-19 appeared, she knew she needed to put her skills to work in a new direction. She and her children, Chloe and Kai, started sewing masks for people in need, producing beautifully constructed, high-quality cloth masks to donate to health care organizations, including 800 to Children's Minnesota alone.
In addition to expertly adapting a pattern she found online, Elle couldn't resist adding aesthetic touches. "Giving [these masks] was a gift to the giver as well as the recipient. Sometimes I feel like it's more about me being able to whistle while I work!"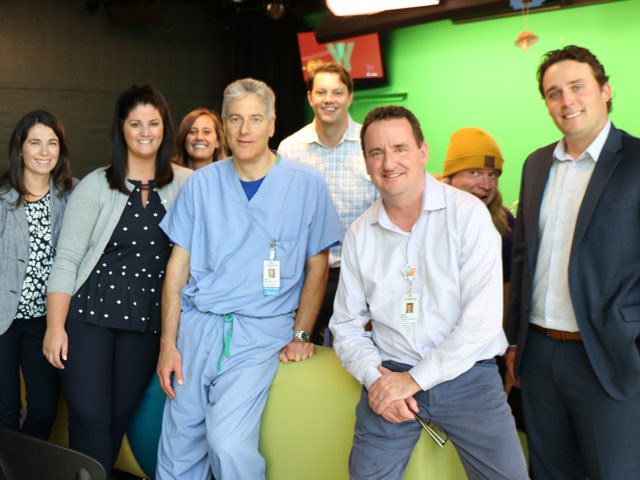 Meristem Family Wealth – Corporate partner
Poised to serve as the presenting sponsor for the 2020 Star Gala, Meristem Family Wealth found itself in a position to help Children's Minnesota in a crucial way. "Without hesitation, my fellow partners at Meristem agreed to direct our sponsorship to urgent needs," said Meristem chairman and CEO, Charlie Maxwell, Jr. "We knew our friends at Children's Minnesota were on the front lines of… the pandemic."
Charlie also has a personal reason for his service on the Children's Minnesota hospital and foundation boards, volunteering since 2014: "Our triplets were born and cared for at Children's Minnesota 21 years ago. This led to a long Maxwell family relationship."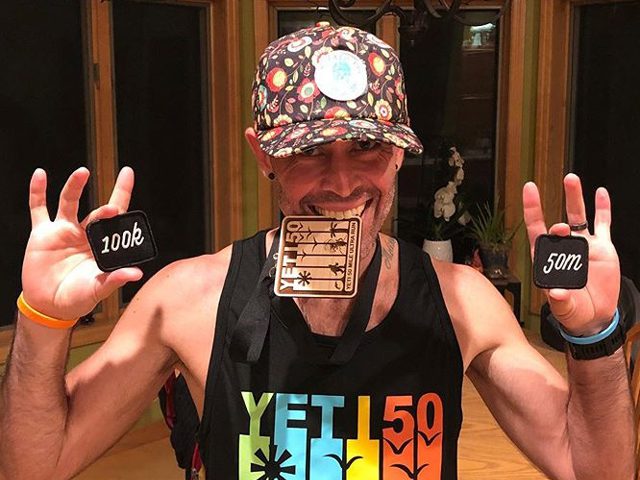 Elliot Nelson – Volunteer partner
Ask Elliot why he is so committed to his role at Children's Minnesota, and his answer is simple: "Because I CAN." As a Geek Squad agent, he provides patients, families and staff with free technology support, ensuring much-needed communication, entertainment and other essentials are working smoothly.
Elliot is also committed to raising donations and running races with Team Superstars, Children's Minnesota's team of charity athletes. "Being so close to patients and families during their time at Children's Minnesota has been an absolute honor, and being able to provide them with supportive care during the most important times of their lives is truly a privilege."
Top corporate donors of 2020
Support Children's Minnesota