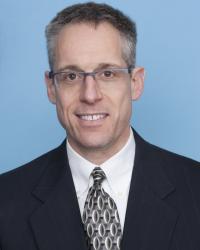 William Juston Garvis, MD
Physician
(612) 871-1144
Specialties: Otolaryngology | ENT, Otolaryngology
Fluent Languages: Spanish
Professional History
Board Certification
Neurotology - American Board of Otolaryngology

Otolaryngology - American Board of Otolaryngology

Medical Education
MD - University of Minnesota Medical School
Minneapolis, MN
1991

Residency/Fellowship
Residency - University of Iowa Hospitals and Clinics
Iowa City, IA
1996

Fellowship - University Hospital Zurich
Zurich
1997

Contact Information
Primary Location:
Ear Nose & Throat Specialty Care
6099 Wayzata Blvd
St Louis Park, MN 55416
612-871-1144

Secondary Location(s):
Ear Nose & Throat Specialty Care
3960 Coon Rapids Blvd NW STE 104
Coon Rapids, MN 55433
763-421-8443

Ear Nose & Throat Specialty Care
9550 Upland LN N STE 200
Maple Grove, MN 55369
763-420-4811

Ear Nose & Throat Specialty Care
347 Smith AVE N STE 602
St Paul, MN 55102
612-871-1144

Personal Biography
Dr. Garvis is a board-certified otolaryngologist, a fellowship-trained otologist-neurotologist, and a skull base surgeon. He received his Doctor of Medicine from the University of Minnesota Medical School. He had a general surgery internship at Hennepin County Medical Center and then completed his residency training at the University of Iowa Hospitals and Clinics. He then enjoyed additional training in otology-neurotology and skull base surgery under the direction of Professor Ugo Fisch at the University of Zurich. He then returned home to join this practice. In addition to providing a full-range of otolaryngology services, Dr. Garvis's area of expertise includes the medical and surgical management of ear problems, including hearing loss and otosclerosis, ear infections, cholesteatomas, dizziness and vertigo, glomus tumors, temporal bone skull base defects and spinal fluid leaks, acoustic neuromas and other skull base tumors. He often works in collaboration with several neurosurgeons to address the most complex skull base problems.