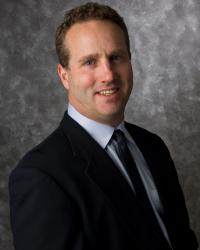 David Richard Vandersteen, MD
Physician
(612) 813-8000
Specialties: Urology, Pediatric
Professional History
Board Certification
Urology - American Board of Urology

Urology, Pediatric - American Board of Urology

Medical Education
MD - Stanford University School of Medicine
Stanford, CA
1990

Residency/Fellowship
Residency - Oregon Health and Science University School of Medicine
Portland, OR
1996

Fellowship - Mayo Clinic
Rochester, MN
1998

Contact Information
Primary Location:
Pediatric Surgical Associates
2530 Chicago Ave S STE 550
Minneapolis, MN 55404
(612)813-8000

Secondary Location(s):
Pediatric Surgical Associates
1000 E 1st St STE 204
Duluth, MN 55805
(612) 813-8000

Pediatric Surgical Associates
6060 Clearwater Dr STE 110
Minnetonka, MN 55343
(952) 930-8100

Gillette Children's Specialty Healthcare
200 University AVE E
St Paul, MN 55101
(651) 229-3800

Shriners Children's
215 Radio Dr STE 100
Woodbury, MN 55125
(612) 596-6187

Personal Biography
My practice is limited to the care of infants and children with urologic problems. I place a special emphasis on family centered care. In other words, it is important to me that my patient's family understands the diagnosis and my recommendations. I want them to feel a part of the treatment team. I view my role as an advisor, not a dictator. Roughly 30% of my practice is dedicated to the care of complex anatomic and urologic problems related to spina bifida, neurogenic bladder, and complications of bladder exstrophy. I am the director of the extramural pediatric urology residency program at Mayo Clinic and the director of urology for the spina bifida programs at Gillette Children's and Essentia Health. I completed medical school at Stanford University, and a general surgery internship and urology residency at Oregon Health Sciences University and a pediatric urologic surgery fellowship at the Mayo Clinic. I am currently the Director of Pediatric Urology Residency Training for the Mayo Clinic Urology Residency Training for the Mayo Clinic Urology Residents at Children's of Minnesota.