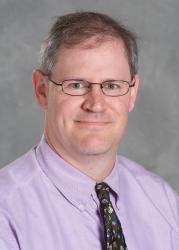 Jonathan M. Miller, LP PhD
Psychologist
(612) 813-6224
Specialties: Neuropsychology
Professional History
Professional Education
PhD - University of Missouri
Columbia, MO
1997

Contact Information
Primary Location:
Childrens Minnesota Psychological Services
2545 Chicago AVE S STE 217
Minneapolis, MN 55404
(612) 813-6224

Personal Biography
Jonathan is a Board Certified Pediatric Neuropsychologist at Children's Minnesota. He completed his PhD in 1996 at Washington University in St. Louis in the area of Clinical Psychology, with a specialty in Neuropsychology. After completing his internship in Neuropsychology at the University of Florida-Gainesville, he completed his 2-year past-doctoral training at Rusk Rehabilitation Hospital at the University of Missouri-Columbia Health Sciences Center. He has been employed at Children's since 1997 and provides a broad range of neuropsychological services to both inpatient and outpatient populations. Primary duties include diagnostic assessment of children with acquired neurological dysfunction (e.g., brain injury, late effects of cancer treatments, prematurity, etc.), as well as, neurodevelopmentally based disorders (e.g., learning disabilities, autism, mental retardation, etc). He works closely with the Minnesota school system and has been an invited speaker to a number of school district to discuss the impact of neurological and developmental disorders on learning. He is also a primary assessment supervisor for the psychology departments APA-Accredited Internship Program.