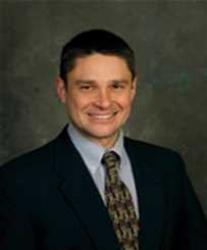 Jens Christian Morkeberg, MD
Physician
(952) 898-5900
Specialties: Pediatrics
Professional History
Medical Education
MD - University of Copenhagen Faculty of Health and Medical Sciences
Copenhagen N
1986

Residency/Fellowship
Residency - University of Minnesota Medical Center
Minneapolis, MN
1996

Fellowship - Baylor College of Medicine
Houston, TX
1991

Contact Information
Primary Location:
Southdale Pediatric Associates
501 E Nicollet Blvd STE 200
Burnsville, MN 55337
(952)898-5900

Secondary Location(s):
Southdale Pediatric Associates
3955 Parklawn Ave STE 120
Edina, MN 55435
(952)278-7000

Personal Biography
Dr. Morkeberg earned his medical degree and completed his pediatric internship at the University of Copenhagen Medical School in Denmark. He continued his education with a post-doctoral fellowship in research at the Children's Nutrition Research Center at Baylor College of Medicine. Dr. Morkeberg went on to attend the University of Minnesota where he completed his residency in pediatrics. He joined Southdale Pediatric Associates, Ltd. June 1st, 1999, after 3 years previous experience as a certified Pediatrician. Dr. Morkeberg has been board certified in Pediatrics since 1996 and maintains the following professional memberships: American Academy of Pediatrics, Minnesota Medical Association, and the Hennepin County Medical Society. Dr. Morkeberg's special interests include newborn/infant care, skin diseases, and sports medicine. Dr. Morkeberg has three children. In his spare time he enjoys tennis, swimming, skiing, gardening and music. With his Scandinavian background, Dr. Morkeberg speaks Danish, Norwegian, Swedish, as well as some French and German.