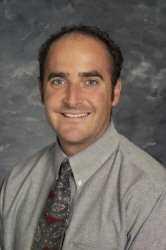 David Gregory Einzig, MD
Physician
(651) 220-6894
Specialties: Psychiatry, Child
Video: Watch Video Profile
Professional History
Board Certification
Pediatrics - American Board of Pediatrics

Psychiatry - American Board of Psychiatry and Neurology

Psychiatry, Child and Adolescent - American Board of Psychiatry and Neurology

Medical Education
MD - University of Minnesota Medical School
Minneapolis, MN
1998

Residency/Fellowship
Residency - University of Utah School of Medicine
Salt Lake City, UT
2003

Contact Information
Primary Location:
Childrens Minnesota Psychiatric Services
347 N Smith Ave 70-301
St Paul, MN 55102
(651)220-6894

Secondary Location(s):
Childrens Minnesota Primary Care
347 N Smith AVE STE 70-302
St Paul, MN 55102
651-220-6700

Personal Biography
David received his medical degree from the University of Minnesota. He completed the triple board residency program in Salt Lake City, UT before returning home to Minnesota. He is board certified in general pediatrics, adult psychiatry and child/adolescent psychiatry. He is in the pediatric clinic 1 day per week doing some integrative/collaborative models of care. His interests include integrating psychiatry services into various pediatric subspecialty clinics, and working with medically complex with co-morbid psychiatric needs. He enjoys teaching medical students and residents, and provides lectures to community providers. He has served on various steering committees for National Quality Forum, and is past president of the Minnesota Society of Child and Adolescent Psychiatry.