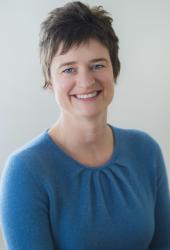 Erika-Nell Malvey-Dorn, MD
Physician
(952) 993-1190
Specialties: Pediatrics
Professional History
Board Certification
Pediatrics - American Board of Pediatrics

Medical Education
MD - University of Minnesota Medical Scientist Program
Minneapolis, MN
2000

Professional Education
PhD - University of Minnesota Medical Scientist Program
Minneapolis, MN
1998

Residency/Fellowship
Residency - University of Minnesota Medical Center
Minneapolis, MN
2003

Contact Information
Primary Location:
Park Nicollet Smartcare
3800 Park Nicollet Blvd STE 150
St Louis Park, MN 55416
(952)993-1190

Personal Biography
Erika Malvey-Dorn, MD, PhD is a board-certified pediatrician at Park Nicollet Smartcare. She completed the Medical Scientist Training Program and her pediatric residency at the University of Minnesota. Her areas of interest include asthma, allergy, and the care of children with complex medical needs. She is committed to providing compassionate, patient centered care through building lasting partnerships with families. She also enjoys teaching medical students and residents. Erika serves on the board of Abbey's Hope Foundation, a nonprofit organization promoting water safety awareness to children and their families. She enjoys hiking, swimming, cross-country skiing and spending time with her family.