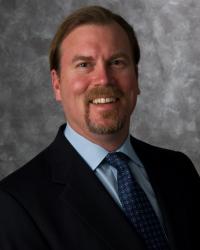 Joel Collier Hutcheson, MD
Physician
(612) 813-8000
Specialties: Urology, Pediatric
Professional History
Board Certification
Urology - American Board of Urology

Urology, Pediatric - American Board of Urology

Medical Education
MD - Vanderbilt University School of Medicine
Nashville, TN
1989

Residency/Fellowship
Residency - Harvard Medical School
Boston, MA

Residency - Harvard Medical School
Boston, MA

Residency - Harvard Medical School
Boston, MA

Residency - Beth Isreal Deaconess Medical Center
Boston, MA

Fellowship - Children's Hospital of Philadelphia
Philadelphia, PA

Contact Information
Primary Location:
Pediatric Surgical Associates
2530 Chicago Ave S STE 550
Minneapolis, MN 55404
(612) 813-8000

Secondary Location(s):
Pediatric Surgical Associates
7710 Computer Ave STE 110
Edina, MN 55435
(952) 835-9442

Pediatric Surgical Associates
6060 Clearwater Dr STE 110
Minnetonka, MN 55343
612-813-8000

Pediatric Surgical Associates
347 Smith Ave N STE 502
St Paul, MN 55102
612-813-8000

Personal Biography
Dr. Joel Hutcheson is a pediatric urologist with Pediatric Surgical Associates. He received his medical degree from Vanderbilt University and received advanced training as a resident in urological surgery with the Harvard Program in Urology. He also completed a fellowship in pediatric urology with The Children's Hospital of Philadelphia, one of the country's premier teaching hospitals. Prior to joining Pediatric Surgical Associates, Dr. Hutcheson taught urology at Wake Forest School of Medicine. Currently, he specializes in robotic surgery and is among an elite group of urologists to use the daVinci Surgical System. This system is less invasive, more precise than traditional surgery and results in reduced scaring and improved outcomes for patients. In addition to robotic surgery, Dr. Hutcheson sees patients for testicular problems, urinary issues, and bladder concerns. He is well respected in the medical community and has been the recipient of a federal research grant, has published articles on the physiologic affects of bladder outlook obstruction. Dr. Hutcheson is committed to sharing his knowledge and expertise by serving as an associate professor of urology with the Mayo Clinic in Rochester, Minnesota.