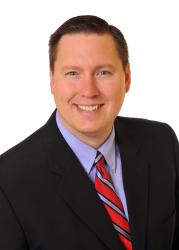 Derek Joseph Julius Schmidt, MD
Physician
(651) 254-8550
Specialties: Otolaryngology | ENT, Otolaryngology
Professional History
Board Certification
Otolaryngology - American Board of Otolaryngology

Medical Education
MD - University of Minnesota Medical School
Minneapolis, MN
1999

Residency/Fellowship
Residency - University of Minnesota Medical Center
Minneapolis, MN
2004

Contact Information
Primary Location:
HealthPartners Otolaryngology
401 Phalen Blvd STE 411041
St Paul, MN 55130
(651) 254-8550

Secondary Location(s):
HealthPartners Hudson Hospital & Clinic
405 Stageline Rd
Hudson, WI 54016
(715) 531-6707

HealthPartners Otolaryngology
640 Jackson St STE 11503 J
St Paul, MN 55101
(651) 254-3860

Personal Biography
When I started medical school, I didn't realize that Otolaryngology--Head and Neck Surgery was a medical specialty! I feel quite fortunate to have discovered it during medical school, quickly realizing that the scope of practice of Otolaryngology fit my personality and interests well. I cherish every patient visit, and the scope of medical problems that I treat. Your visit will seem light and laid back, but please be assured that I am taking what you say quite seriously. While I enjoy treating all areas within our specialty, I particularly enjoy treating children, as well as salivary gland, thyroid, and parathyroid surgery. As an Assistant Professor in the Department of Otolaryngology at the University of Minnesota, I take a great amount of pride in teaching our medical students and residents into becoming the next generation of physicians. As Department Head for HealthPartners Medical Group, we have grown into a tremendous group that can treat most every aspect of our specialty. In my spare time, I enjoy spending time with my wife and our two boys, being out on the lake, golfing, and food & wine pairing.