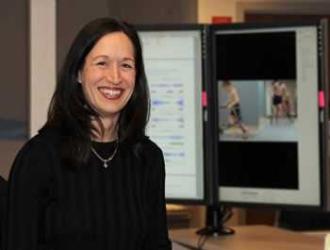 Marcia Ward, MD
Physician
(651) 325-2317
Specialties: Physical Medicine and Rehabilitation, Pediatric
Professional History
Board Certification
Physical Medicine and Rehabilitation - American Board of Physical Medicine and Rehabilitation

Physical Medicine and Rehabilitation, Pediatric - American Board of Physical Medicine and Rehabilitation

Medical Education
MD - University of Illinois College of Medicine
Chicago, IL
1999

Residency/Fellowship
Residency - Carolinas Rehabilitation
Charlotte, NC
2003

Fellowship - Children's Hospital Colorado
Aurora, CO
2005

Contact Information
Primary Location:
Gillette Childrens Rehabilitation, Medicine
200 University AVE E
St Paul, MN 55101
(651) 325-2317

Personal Biography
Marcie Ward, MD., a pediatric rehabilitation medicine physician, provides services to patients at Gillette's Burnsville and St. Paul locations. She treats pediatric patients who have cerebral palsy, spina bifida, muscular dystrophy, brain injuries, spinal cord injuries and other conditions that result in childhood-onset disability. Dr. Ward is board-certified in pediatric physical medicine and rehabilitation. She is a member of the American Academy of Physical Medicine and Rehabilitation, the American Academy for Cerebral Palsy and Developmental Medicine, and the American Academy of Pediatrics. Dr. Ward received her medical degree from the University of Illinois College of Medicine in Chicago. She completed an internship in family medicine, with a pediatric concentration, at Broadlawns Medical Center in Des Moines, Iowa, and a physical medicine and rehabilitation residency at Carolinas Medical Center in Charlotte, North Carolina. She also finished a fellowship in pediatric rehabilitation at The Children's Hospital in Denver, Colorado.