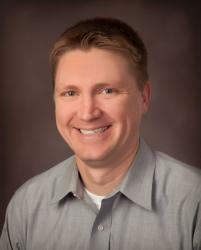 David Aaron Quale, MD
Physician
(763) 324-8000
Specialties: Pediatrics
Professional History
Medical Education
MD - University of Minnesota Medical School
Minneapolis, MN
2005

Residency/Fellowship
Residency - University of Minnesota Medical Center
Minneapolis, MN
2008

Contact Information
Primary Location:
Wayzata Children's Clinic
9325 Upland Ln N STE 111
Maple Grove, MN 55369
(763)324-8000

Secondary Location(s):
Wayzata Childrens Clinic
111 Hundermark Rd STE 420
Chaska, MN 55318
(952)448-3847

Personal Biography
David Quale, MD is a native of New London, Minnesota, and graduated Summa Cum Laude from Augustana College in 2000. After earning his Bachelor of Arts degree in Biology, he spent a year working as a full-time counselor at Northwood Children's Services, a residential treatment center for children with emotional behavioral problems. Dr. Quale went on to graduate from the University of Minnesota Medical School in 2005, and stayed there for his residency training in pediatrics. He is board certified in Pediatrics and joined the Wayzata Children's Clinic in 2008. His clinic interests include adolescent, behavioral, and sports medicine. Dave, his wife Angela, and daughters Lily and Audrey live in Medina. In his spare time he enjoys golf, basketball, fishing and spending time with his friends and family.