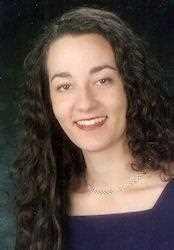 Lisa Margaret Abadeer, DDS
Dentist
(952) 932-0920
Specialties: Dentistry, Pediatric
Professional History
Board Certification
Dentistry, Pediatric - American Board of Pediatric Dentistry

Medical Education
DDS - University of Minnesota School of Dentistry
Minneapolis, MN
1996

Residency/Fellowship
Residency - University of Texas Health Science Center San Antonio
San Antonio, TX
2000

Residency - University of Minnesota School of Dentistry
Minneapolis, MN
1997

Contact Information
Primary Location:
Dentistry for Children and Adolescents
6060 Clearwater Dr STE 210
Minnetonka, MN 55343
(952)932-0920

Personal Biography
Dr. Lisa Abadeer graduated and completed her general practice residency at the University of Minnesota School of Dentistry. After a year in private practice, Dr. Abadeer relocated to San Antonio, Texas to complete her pediatric dental specialty training and pediatric residency at the University of Texas Health Science Center. Upon completion, Dr. Abadeer worked as a civilian pediatric dentist for the U.S. Army in Germany. Following her time in Germany, she returned to the University of Texas Health Science Center as a full-time faculty member in the department of pediatric dentistry. Most recently, she has been in private practice at Southside Children's Dental Center, and teaching pediatric dental residents at Christus Santa Rosa Children's Clinics, San Antonio. Dr. Abadeer is a fellow and a member of the American Academy of Pediatric Dentistry, a diplomate of the American Board of Pediatric Dentistry, and a member of the American Dental Association. Her areas of interest in pediatric dentistry include infant oral health, prevention and minimally invasive dentistry. Dr. Abadeer enjoys reading, cooking, skiing, traveling and photographing her nieces and nephews.