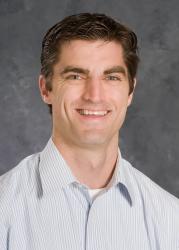 Timothy Andrew Wood, MD
Physician
(612) 262-9999
Specialties: Pediatrics | Hospitalist
Professional History
Board Certification
Internal Medicine - American Board of Internal Medicine

Pediatrics - American Board of Pediatrics

Medical Education
MD - University of Kansas Medical Center
Kansas City, KS
2005

Residency/Fellowship
Residency - University of Minnesota Medical Center
Minneapolis, MN
2009

Contact Information
Primary Location:
Allina Health ANW Hospitalist Services
800 E 28th St STE 11326
Minneapolis, MN 55407
(612)262-9999

Personal Biography
Tim Wood is an Internal Medicine and Pediatrics Hospitalist who sees patients on an inpatient basis at Abbott Northwestern and Children's of Minnesota. He attended the University of Kansas for both undergraduate and medical degrees. He completed his Med/Peds training at the University of Minnesota. As a Med/Peds Hospitalist, he cares for a wide range of patients from the newborn and special care nurseries to adolescents and adults. Tim is married with two young daughters and three dogs, Wrigley, Skippy, and Rosie. During his free-time, he enjoys being around the lakes with his family and a variety of outdoor sports as well as being an avid Jayhawk basketball fan. Tim also has a special interest in international medicine and completes volunteer medical missions abroad with a Minneapolis-based non-profit, Children's Surgery International.