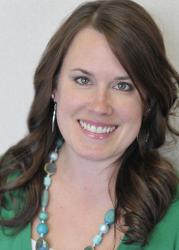 Kirsten Rebekka Morse, APRN CPNP-PC
Nurse Practitioner - Pediatric
(952) 922-4200
Specialties: Pediatrics | Hospitalist
Professional History
Board Certification
Primary Care, Certified Pediatric Nurse Practitioner - Pediatric Nursing Certification Board

Professional Education
MS - University of Minnesota School of Nursing
Minneapolis, MN
2009

Contact Information
Primary Location:
Pediatric Services
4700 Park Glen Rd
St Louis Park, MN 55416
(952) 922-4200

Secondary Location(s):
Childrens Minnesota Hospitalist Program
2525 Chicago Ave S STE 32-1024
Minneapolis, MN 55404
(612)813-7155

Childrens Minnesota Hospitalist Program
345 N Smith Ave STE 3249
St Paul, MN 55102
(612)813-7155

Personal Biography
Kirsten Morse is a Pediatric Nurse Practitioner (PNP) Hospitalist at Children's Minnesota on the Minneapolis campus. She works part-time at Children's Minnesota as well as at Pediatric Services P.A. in St. Louis Park. She attended the University of Minnesota for her graduate school education and received her Master of Science degree in 2009. Her PNP program focused on working with families of children with special health care needs. Kirsten has special interests in childhood obesity, lactation, and asthma. She prides her services on safety, education, and providing family-centered care that values truly partnering with a child's caregivers in order to promote health and wellness in a developmentally appropriate and culturally sensitive manner. Born and raised in Minnesota, Kirsten completed her Bachelor of Arts in Nursing at Gustavus Adolphus College in St. Peter, MN and had worked as a pediatric nurse at Children's Minnesota since 2004 until becoming a hospitalist in 2009. She enjoys staying active in sports and fitness with her husband and three kids.