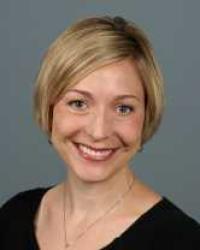 Lindsey Michelle-Patee Deeb, APRN CNP
Nurse Practitioner - Pediatric
(651) 455-9697
Specialties: Pediatrics
Professional History
Professional Education
MSN - University of California San Francisco
San Francisco, CA
2010

Contact Information
Primary Location:
Grow Pediatrics
5975 Carmen AVE E
Inver Grove Heights, MN 55076
(651) 455-9697

Secondary Location(s):
Grow Pediatrics
6601 Lyndale Ave S STE 110
Richfield, MN 55423
(651)455-9697

Grow Pediatrics
968 Grand AVE
St Paul, MN 55105
(651)455-9697

Personal Biography
Lindsey received her Pediatric Nurse Practitioner degree from the University of California San Francisco. Her special interests include behavioral health, adolescent health care, and childhood obesity. Lindsey's past pediatric experience includes several years working with behaviorally and emotionally challenged children and adolescents, and several years working as an RN and case manager for children with cancer and heart problems. Originally from the Midwest; Lindsey has permanently relocated to Minneapolis from San Francisco, California. Lindsey believes in family centered health promotion and prevention. In her free time, she enjoys spending time with her family and friends; hobbies include running, cooking, and reading.