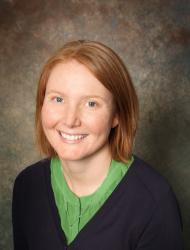 Julie Elizabeth Ewasiuk, MD
Physician
(952) 401-8300
Specialties: Pediatrics
Professional History
Medical Education
MD - University of Minnesota Medical School
Minneapolis, MN
2005

Residency/Fellowship
Residency - University of Minnesota Medical Center
Minneapolis, MN
2008

Contact Information
Primary Location:
South Lake Pediatrics
17705 Hutchins DR STE 100
Minnetonka, MN 55345
(952)401-8300

Secondary Location(s):
South Lake Pediatrics
111 Hundertmark Rd STE 210
Chaska, MN 55338
(952)401-8300

South Lake Pediatrics
800 Prairie Center Dr STE 120
Eden Prairie, MN 55344
(952)401-8300

South Lake Pediatrics
12000 Elm Creek Blvd STE 250
Maple Grove, MN 55369
(952)401-8300

South Lake Pediatrics
2805 Campus DR STE 235
Plymouth, MN 55441
(952)401-8300

Personal Biography
Dr. Ewasiuk is a general pediatrician for South Lake Pediatrics. She attended medical school at the University of Minnesota and also completed her residency training there. After residency, Dr. Ewasiuk worked as a general pediatrician in Louisville, Colorado before returning to Minnesota to join South Lake Pediatrics in 2010. She is a board certified pediatrician. She enjoys caring for children from infants to teenagers. The best part of her job is getting to watch her patients grow up and being involved in their care every step of the way. Outside of medicine, Dr Ewasiuk enjoys spending time with her husband and 3 children. She enjoys doing everything and anything outdoors, she even competes in a triathlon or two every year.