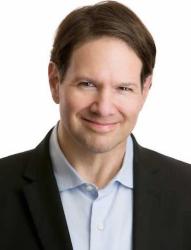 Adam Lokeh, MD
Physician
(612) 360-7700
Specialties: Plastic Surgery | Trauma Services | Surgery, Plastic
Professional History
Board Certification
Clinical Informatics - American Board of Preventive Medicine

Plastic Surgery - American Board of Plastic Surgery

Medical Education
MD - University of Minnesota Medical School
Minneapolis, MN
1995

Residency/Fellowship
Residency - University of Minnesota Medical Center
Minneapolis, MN
2001

Fellowship - University of Minnesota Medical Center
Minneapolis, MN
2004

Contact Information
Primary Location:
Twin Cities Plastic Surgery
13911 Ridgedale Dr Ste 395
Minnetonka, MN 55305
(612)360-7700

Personal Biography
Adam Lokeh, MD is the Medical Director of Children's Plastic and Reconstructive Surgery and Innovation programs. Before joining Children's, Dr. Lokeh worked at North Memorial's Level 1 trauma center where he provided care for patients with complex facial and hand injuries; including microsurgical reattachment of amputations. Dr. Lokeh attended medical school and completed his general surgery training and plastic surgery fellowship at the University of Minnesota. He is board certified both in plastic surgery and clinical informatics. Throughout his education and training, Dr. Lokeh has actively engaged in clinical research across a number of areas including pancreas transplantation for diabetes, maxillofacial trauma reconstruction, as well as breast implant safety in cosmetic surgery. This work has resulted in a number of published papers in scientific journals. Dr. Lokeh has a particular interest in medical and information technology and their potential to improve healthcare access and outcomes. Dr. Lokeh regularly donates his time as part of medical missions providing reconstructive surgery in disadvantaged areas of the world including Haiti, Guatemala and Peru. Spending time with his son is his greatest joy.