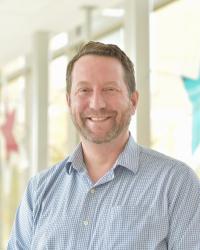 Scott Aaron Schwantes, MD
Physician
(612) 813-7888
Specialties: Palliative Care | Pain Management
Professional History
Board Certification
Hospice and Palliative Medicine - American Board of Pediatrics

Pediatrics - American Board of Pediatrics

Medical Education
MD - Medical College of Wisconsin
Milwaukee, WI

Residency/Fellowship
Residency - University of Minnesota Department of Pediatrics BMT
Minneapolis, MN

Residency - Helms Medical Institute
Berkeley, CA

Residency - University of Minnesota
Minneapolis, MN

Contact Information
Primary Location:
Childrens Minnesota Pain and Palliative Care
2525 Chicago AVE S STE 32-T5
Minneapolis, MN 55404
(612)813-7888

Personal Biography
Dr. Schwantes is excited to be working with the Pediatric Pain Team at Children's to help treat and manage children with acute, chronic, and complex pain. Dr. Schwantes is board-certified by the American Board of Pediatrics and the American Board of Hospice and Palliative Medicine. Additionally, he is a fellow within the American Academy of Pediatrics and the American Academy of Hospice and Palliative Medicine. He has dedicated his career to working with children suffering from distressing symptoms, and is renowned locally, nationally, and internationally for his efforts which have included published articles, book chapters, presentations, keynote addresses, and service in leadership positions. Dr. Schwantes works with the interdisciplinary team to address the childs needs as a whole person, including the child's family. He combines a holistic approach to the relief of the child's distressing symptoms, including blending traditional western medicine and acupuncture. Dr. Schwantes enjoys spending time with his wife and daughter and exploring life's adventures together. He enjoys carpentry, remodeling, cooking, reading, traveling, and the outdoors.