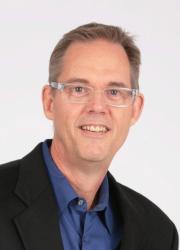 Bruce Willard Hultgren, DDS
Dentist
(952) 937-0111
Specialties: Dentistry, Orthodontics
Professional History
Board Certification
Dentistry, Orthodontics - American Board of Orthodontics

Medical Education
DDS - University of Minnesota School of Dentistry
Minneapolis, MN
1975

Professional Education
MS - University of Minnesota School of Dentistry
Minneapolis, MN
1977

Contact Information
Primary Location:
Ovation Orthodontics
7825 Terrey Pine Ct STE 101
Eden Prairie, MN 55347
(952) 937-0111

Secondary Location(s):
Childrens Minnesota Craniofacial Center
2530 Chicago AVE S STE 450
Minneapolis, MN 55404
(612) 813-6888

Personal Biography
Dr. Bruce Hultgren has been delivering outstanding orthodontic care for over 22 years. Dr Hultgren received his dental and orthodontic degrees from the University of Minnesota with a special focus in anatomy and mechanical engineering. It was there that he completed his orthodontic residency. Dr Hultgren is Board Certified and a member of various professional organizations including American Association of Orthodontics (AAO). He is a published author and lectures to the public. His past teaching experience includes serving as an assistant professor of orthodontics at the University of Minnesota. He has a profound interest in 3-D technology. Dr Hultgren is the founder of GeoDigm, a company that makes E-models and fabricates computer-generated restorations for general dentistry. This interest in integrating engineering solutions to dentistry has led to involvement in additional startups, the issuance of over 2 dozen patents in his name and current involvement in RQR, a consulting firm in the biomedical device space. He gives freely of his time volunteers for church mission programs, local food kitchens and homeless shelters. He also enjoys tennis, fishing, and spending time with his family. Dr Hultgren strives to provide the most comprehensive and advanced orthodontic treatment available.