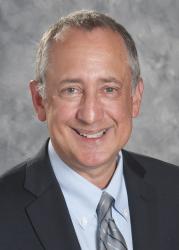 Robert Mayer Segal, MD
Physician
(612) 813-6107
Specialties: Pediatrics
Professional History
Board Certification
Pediatrics - American Board of Pediatrics

Medical Education
MD - University of Minnesota Medical School
Minneapolis, MN
1984

Residency/Fellowship
Residency - New York-Presbyterian/Columbia University Medical Center
New York, NY
1987

Fellowship - Boston Children's Hospital
Boston, MA
1990

Fellowship - Boston Children's Hospital
Boston, MA
1988

Contact Information
Primary Location:
Childrens Minnesota Primary Care
2530 Chicago Ave S STE 390
Minneapolis, MN 55404
(612)813-6107

Personal Biography
Dr. Segal joined the Children's Clinic at Children's Minneapolis in 1990. He received his medical degree from the University of Minnesota in 1984 and completed his residency in pediatrics at Babies Hospital of Columbia Presbyterian Medical Center in 1987. He was a fellow at the Children's Hospital in Boston in ambulatory medicine and child abuse from 1987 to 1990, and while there also received a Master's of Public Health from the Harvard School of Public Health. Dr. Segal has held the positions of medical director of the inpatient medical/surgical units on the Minneapolis campus, medical director of the Minneapolis general pediatric clinic, and chief of the Children's Minnesota's professional staff. He is currently caring for children in the Children's Clinic. His interests include all aspects of outpatient pediatrics for the wide spectrum of children's health care needs.