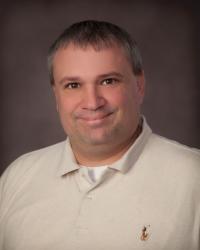 Jeffrey Thomas Humbert, MD
Physician
(952) 448-3847
Specialties: Pediatrics
Professional History
Medical Education
MD - University of Minnesota Medical School
Minneapolis, MN
2001

Residency/Fellowship
Residency - University of Minnesota Medical Center
Minneapolis, MN
2004

Contact Information
Primary Location:
Wayzata Childrens Clinic
111 Hundermark Rd STE 420
Chaska, MN 55318
(952)448-3847

Secondary Location(s):
Wayzata Childrens Clinic
916 St Peter Ave STE 120
Delano, MN 55328
(763) 230-2780

Wayzata Children's Clinic
9325 Upland Ln N STE 111
Maple Grove, MN 55369
(763)324-8000

Wayzata Childrens Clinic
14001 Ridgedale Dr STE 100
Minnetonka, MN 55305
(952) 473-0211

Wayzata Childrens Clinic
4695 Shoreline Dr STE A
Spring Park, MN 55384
(952)495-8910

Personal Biography
Jeff Humbert, MD grew up in Anoka, Minnesota and graduated Summa Cum Laude from the University of Minnesota in 1995 with a degree in Genetics / Cell Biology. He remained at the University of Minnesota for Medical School, graduating in 2001. Jeff then completed his pediatrics residency in 2004 at the University of Minnesota as well. Throughout the residency program, his weekly continuity clinic was with Wayzata Children's Clinic. Upon completion of his residency, Jeff and his family moved to Sartell, MN and he practiced as a pediatrician for nearly seven years with CentraCare Clinic and the St. Cloud Hospital. He served both as the Department Chair of Pediatrics and on the St. Cloud Hospital Medical Executive Committee. Jeff enjoys seeing children of all ages for well child exams. His clinical interests include Hematology/Oncology, and Asthma and Allergy. As a family, the Humbert's enjoy playing soccer, baseball and golf, taking Disney vacations and playing board games.