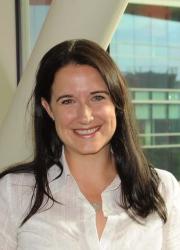 Alison Nicole Schiffern, MD
Physician
(651) 220-5700
Specialties: Orthopedic Surgery, Pediatric | Surgery, Orthopedic Pediatric | Trauma Services
Professional History
Board Certification
Orthopedic Surgery - American Board of Orthopaedic Surgery

Medical Education
MD - University of Utah School of Medicine
Salt Lake City, UT
2005

Residency/Fellowship
Residency - University of Utah Health Care
Salt Lake City, UT
2010

Fellowship - University of Utah Health Care
Salt Lake City, UT
2011

Contact Information
Primary Location:
Gillette Childrens Pediatric Orthopedics
200 University AVE E
St Paul, MN 55101
(651)220-5700

Secondary Location(s):
Childrens Minnesota Orthopedics
2530 Chicago Ave S STE G070
Minneapolis, MN 55404
(651)220-5700

Personal Biography
I am a board certified orthopaedic surgeon with specialization in pediatric orthopaedic surgery. I completed my orthopaedic surgical training and pediatric orthopaedic surgery fellowship at the University of Utah, and joined Gillette Children's Specialty Healthcare in 2011. I began caring for children with acute traumatic injuries and acute musculoskeletal infections on a part-time basis at Children's Minnesota in 2011 as well. I specialize in treatment of pediatric orthopaedic conditions including fractures, limb deformity, hip dysplasia, club feet, and other bone and soft tissue conditions. I also treat patients with a spectrum of neuromuscular disorders. I enjoy the privilege of helping to maximize and restore function to patients, while working with the patient, family and treatment team to optimize results. I serve as the pediatric orthopaedic fellowship director for Gillette Hospital, and also in a teaching role for orthopaedic residents from the University of Minnesota and Henry Ford Hospital. I have a special interest in orthopaedic outreach programs in countries with limited resources, and have spent time in Ghana on multiple occasions. When not in the hospital, I enjoy trail running, skiing, hiking, camping, novice surfing and travel around the world.