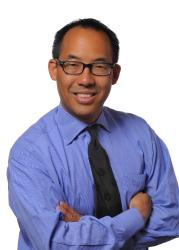 Henry Shih-Hung Chang, MD
Physician
(651) 254-8550
Specialties: Otolaryngology | ENT, Otolaryngology
Professional History
Board Certification
Otolaryngology - American Board of Otolaryngology

Medical Education
MD - Northwestern University Feinberg School of Medicine
Chicago, IL
1992

Residency/Fellowship
Residency - University of Minnesota Medical Center
Minneapolis, MN
1997

Contact Information
Primary Location:
HealthPartners Otolaryngology
401 Phalen Blvd STE 411041
St Paul, MN 55130
(651) 254-8550

Secondary Location(s):
HealthPartners Otolaryngology
640 Jackson St STE 11503 J
St Paul, MN 55101
(651) 254-3860

Personal Biography
Henry Chang MD is a board certified otolaryngologist, who has been practicing general otolaryngology since 1997. He attended his undergraduate education and medical school at Northwestern University in Chicago, Illinois, graduating in 1992. He then performed his surgical internship as well as otolaryngology residency at the University of Minnesota, finishing in 1997. He has been in private practice as a general otolaryngologist since that time. He joined a large surgical group in the Seattle area from 1999 until 2011. Both he and his wife (a native Minnesota born in St Paul) began to consider relocating back to the Twin Cities around 2010. He accepted a position with HealthPartners in 2011 to practice general otolaryngology. Dr. Chang is very happy to be back in the Twin Cities, practicing alongside some of his previous colleagues from residency training. Dr. Chang's 21 years of private practice experience encompasses all aspects of general otolaryngology medicine and surgery for both children and adults.