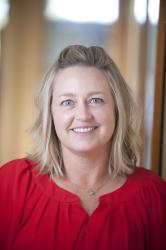 Jill Marie Nasby Gorius, MD
Physician
(612) 813-7179
Specialties: Psychiatry | Eating Disorders
Professional History
Board Certification
Psychiatry - American Board of Psychiatry and Neurology

Medical Education
MD - Rosalind Franklin University of Medicine and Science
North Chicago, IL
1996

Residency/Fellowship
Residency - University of Minnesota Medical Center
Minneapolis, MN
2000

Fellowship - University of Minnesota Medical Center
Minneapolis, MN
2001

Contact Information
Primary Location:
Childrens Minnesota Eating Disorders Clinic
345 N Smith Ave 70-301
St Paul, MN 55102
(612) 813-7179

Personal Biography
Jill Gorius is a psychiatrist with a specialty in treating eating disorders that joined the Center for Treating Eating Disorders in 2012. She developed an interest in eating disorders as a medical student during a clinical rotation on an eating disorder unit under the direction of Dr. Elke Eckert, Professor of Psychiatry at the University of Minnesota. Dr. Gorius then completed her psychiatry residency followed by a 1 year fellowship at the Eating Disorder Institute in St Louis Park, supervised by Dr. Eckert and the University of Minnesota psychiatry program. She has 21 years of experience treating adolescents and adults with eating disorders and has extensive training in Cognitive Behavioral Therapy-Enhanced for Eating Disorders by Dr. Christopher Fairburn and in Family Based Therapy by Dr. James Lock.