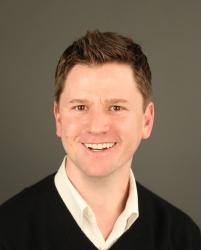 Andrew John Wahl, DDS
Dentist
(612) 788-9666
Specialties: Dentistry, Orthodontics
Professional History
Board Certification
Dentistry, Orthodontics - American Board of Orthodontics

Medical Education
DDS - University of Minnesota School of Dentistry
Minneapolis, MN
2003

Residency/Fellowship
Residency - University of Minnesota School of Dentistry
Minneapolis, MN
2005

Contact Information
Primary Location:
Village Orthodontics
850 County Rd D W
New Brighton, MN 55112
(612) 788-9666

Secondary Location(s):
Childrens Minnesota Craniofacial Center
2530 Chicago AVE S STE 450
Minneapolis, MN 55404
(612) 813-6888

Personal Biography
Andrew J Wahl, DDS Andrew is a private practice orthodontist in Saint Anthony Village/New Brighton and Minneapolis, Minnesota. He received his Doctor of Dental Surgery (DDS) degree from the University of Minnesota Dental School followed by his Orthodontic Certificate/Specialty training from the University of Minnesota orthodontic residency program. He is board certified and recognized as a Diplomate of the American Board of Orthodontics, along with being an active member of the American Association of Orthodontists. Andrew's areas of interest include orthodontic treatment of children and adults, including interdisciplinary care of special or complex needs patients. Andrew is married to his wife, Sophie, and has three school-age children, Oliver, Thomas and Clement.