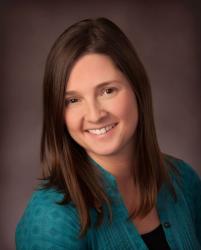 Mara Lauren Liss, MD
Physician
(952) 473-0211
Specialties: Pediatrics
Professional History
Medical Education
MD - University of Minnesota Medical School
Minneapolis, MN
2007

Residency/Fellowship
Residency - University of Minnesota Medical School
Minneapolis, MN
2010

Fellowship - University of Kansas School of Medicine
Kansas City, KS
2011

Contact Information
Primary Location:
Wayzata Childrens Clinic
14001 Ridgedale Dr STE 100
Minnetonka, MN 55305
(952) 473-0211

Personal Biography
Mara grew up in Golden Valley, Minnesota. She graduated from Tufts University with a degree in Biology. After living in Washington DC, she chose to move back to the Twin Cities for medical school and pediatrics residency at the University of Minnesota. She completed an integrative medicine fellowship at the University of Kansas. Mara enjoys working with children of all ages for integrative medicine consultations. Her clinic interests include: lactation, adolescent medicine and nutrition. Mara, her husband Adam, and daughter enjoy exploring the Twin Cities and the outdoors, spending time with family and traveling. Mara works mainly at the Minnetonka site. Integrative medicine blends the best of traditional, complementary and alternative medicine. It is based on the belief that the human body has innate healing ability. It not only addresses a child's physical symptoms, but also the social, psychological, environmental and spiritual aspects of health and illness. We believe in empowering patients and families in their own care as well as provide them with healthcare choices that are proven to be safe and effective. Mara Liss MD practices integrative medicine at our Minnetonka clinic.