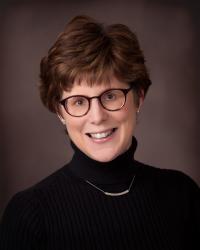 Kelly Swearingen Lemieux, MD
Physician
(952) 495-8910
Specialties: Pediatrics
Professional History
Board Certification
Pediatrics - American Board of Pediatrics

Medical Education
MD - University of Minnesota Medical School
Minneapolis, MN
1992

Residency/Fellowship
Residency - University of Minnesota Medical Center
Minneapolis, MN
1995

Contact Information
Primary Location:
Wayzata Childrens Clinic
4695 Shoreline Dr STE A
Spring Park, MN 55384
(952) 495-8910

Secondary Location(s):
Wayzata Childrens Clinic
14001 Ridgedale Dr STE 100
Minnetonka, MN 55305
(952) 473-0211

Personal Biography
Kelly Lemieux, MD, is currently a primary care pediatrician at Wayzata Children's Clinic, where she was mentored during her residency training and subsequently joined the group 25 years ago. During her time at Wayzata Children's Clinic, she served as the clinic's Board President from 2006-2013. She currently sees patients in the Spring Park site and is enjoying seeing new babies of the moms that she has had the privilege to care for as they grew up. Dr. Lemieux is currently the Chief of Staff at Children's of Minnesota. Dr. Lemieux was also a Director on the former Children's Physician Network (CPN) Board and a Director on the Children's Health Network (CHN) Board. She is a past-chair of the Clinical Operations and Performance Committee of the CHN where she was involved in clinical quality and care coordination work. Dr. Lemieux completed medical school in 1992 and pediatric residency training in 1995 at the University of Minnesota. She is certified by the American Board of Pediatrics. Her clinical interests include all aspects of primary care pediatrics, especially as it relates to partnering with families to care for their children through all stages of development, birth to college age.