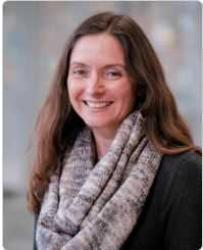 Heather Whitney Sesma, LP PhD
Psychologist
(651) 220-6720
Specialties: Neuropsychology
Professional History
Professional Education
MA - University of Minnesota Medical Center
Minneapolis, MN
2003

PhD - University of Minnesota Medical Center
Minneapolis, MN
2005

Residency/Fellowship
Residency - Johns Hopkins University School of Medicine
Baltimore, MD
2007

Contact Information
Primary Location:
Childrens Minnesota Psychological Services
347 N Smith Ave 70-301
St Paul, MN 55102
(651)220-6720

Secondary Location(s):
Childrens Minnesota Concussion Clinic
345 N Smith Ave STE 400
St Paul, MN 55102
(651) 220-5230

Personal Biography
Heather Whitney Sesma, PhD, LP (she/her) earned her doctorate from the University of Minnesota and completed her fellowship at Johns Hopkins University School of Medicine. She enjoys working with patients and families across development from infancy into young adulthood and provides neuropsychological evaluations for children with a wide range of presenting concerns, including neurodevelopmental complications identified in the prenatal or perinatal period such as prematurity, hydrocephalus, and spina bifida as well as acquired injuries such as head trauma. Dr. Sesma also provides evaluations for children with suspected neurodevelopmental disorders such as autism spectrum disorder or attention-deficit/hyperactivity disorder. Her research interests focus on links between brain injury and cognitive skills such as attention, memory, and executive function.