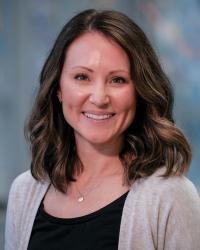 Emily Jo Nicol, APRN CPNP-PC
Nurse Practitioner - Pediatric
(763) 236-1800
Specialties: Pediatrics
Professional History
Board Certification
Primary Care, Certified Pediatric Nurse Practitioner - Pediatric Nursing Certification Board

Professional Education
MSN - St Louis University
St Louis, MO
2014

Contact Information
Primary Location:
Childrens Minnesota Special Care Nursery
2525 Chicago Ave S Mailstop 18-2900
Minneapolis, MN 55404
763-236-1800

Personal Biography
Emily is a certified pediatric nurse practitioner at Children's Minnesota. She has always had a passion for taking care of pediatric patients and is specifically drawn to infant and maternal care. She is an Iowa native and attended the University of Iowa where she got her undergraduate degree in nursing. She earned her masters degree as a pediatric nurse practitioner from Saint Louis University. She has a background in primary care pediatrics and holds a certification in lactation with the international board of lactation consultants and is internationally certified as an IBCLC. Areas of professional interest include optimizing infant nutrition and supporting mothers in providing breastmilk in the preterm and sick term neonates. Outside of work she enjoys spending time with her husband and son and daughter, spending as much time on the water and snow as possible.