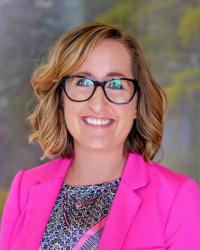 Jennifer Koplos, LP PsyD
Psychologist
(612) 813-7888
Specialties: Psychology, Child | Pain Management
Professional History
Professional Education
LP PsyD - Florida School of Professional Psychology
Tampa, FL
2009

Residency/Fellowship
Residency - Cleveland Clinic
Cleveland, OH
2013

Contact Information
Primary Location:
Childrens Minnesota Pain and Palliative Care
2525 Chicago AVE S STE 32-T5
Minneapolis, MN 55404
(612)813-7888

Personal Biography
Jennifer Waters Koplos, PsyD, is a licensed pediatric psychologist in the Department of Pain Medicine, Palliative Care, and Integrative Medicine since May 2016. Dr. Koplos provides psychological care to youth and their families who are struggling with the management of pain and other life-limiting medical conditions. She provides evidenced-based assessment and treatment that includes non-pharmacological rehabilitative approaches to managing pain and other health symptoms, as well as cognitive-behavioral therapy (CBT), relaxation training, and acceptance-based coping strategies to assist with the management of mood and anxiety symptoms that can negatively impact health, medical conditions, and engagement in daily lives. Dr. Koplos utilizes a strengths-based approach focused on optimizing patients pre-existing skills to assist them in creating meaningful change. Dr. Koplos earned her Bachelor's Degree from Louisiana State University and PsyD in Clinical Psychology with a specialization in child and adolescent psychology from Florida School of Professional Psychology (FSPP), in Tampa, Florida. She completed her clinical internship in pediatric psychology at Holtz Children's Hospital (Jackson Memorial Medical Center, Miami, FL) and post-doctoral fellowship at Cleveland Clinic Children's (Cleveland, Ohio). Prior to joining Children's MN, she worked as a pediatric psychologist in the Pain Management Program at The Children's Hospital of Philadelphia.