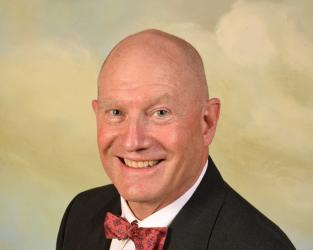 Stuart Sheldon Winter, MD
Physician
(612) 813-5940
Specialties: Hematology and Oncology, Pediatric
Professional History
Board Certification
Hematology and Oncology, Pediatric - American Board of Pediatrics

Medical Education
MD - University of Wisconsin Madison
Madison, WI
1988

Residency/Fellowship
Residency - University of New Mexico Hospital
Albuquerque, NM

Fellowship - Duke University Hospital
Durham, NC

Contact Information
Primary Location:
Childrens Minnesota Hematology Oncology
2530 Chicago Ave S STE 175
Minneapolis, MN 55404
(612)813-5940

Secondary Location(s):
Childrens Minnesota Research Institute
2525 Chicago Ave STE 40-LL10
Minneapolis, MN 55404
(612)813-6990

Personal Biography
Stuart S. Winter MD is the Chief Research Officer at Children's Hospitals and Clinics of Minnesota. A Midwesterner since the early 1960's, Stuart grew up near Milwaukee, WI. He graduated from Lawrence University in Appleton, WI (1983) with a BA in biology and attended medical school at the University of Wisconsin - Madison (1988). Stuart completed his pediatric residency at the University of New Mexico (1991), and his sub-specialty fellowship in Hematology/Oncology at Duke University Medical Center (1995). He has been continuously board-certified in Pediatric Hematology-Oncology since 1994. Stuart's areas of interests are in molecular oncology, immunotherapy, clinical trials, research ethics and randomized longitudinal studies that benefit all children. He has extensive experience in teaching learners from all disciplines and enjoys mentoring physicians across their career lifespans. As a practicing hematologist-oncologist for more than 25 years, Stuart has been continually reminded that research is considered standard-of-care for children and young adults who face a blood disease or cancer diagnosis. Over the course of his career, he has witnessed substantial improvements in pediatric medicine, often the results of the scientific method in every day application. "As healthcare providers, we live in challenging times. Medical care has never been as complex as it is today. National debates about healthcare coverage continue to attract a great deal of attention. Not everyone understands that the great strides made in medicine, often the result of a clinical trial or novel insight into the mechanistic basis of disease, can be easily undermined by omission, circumstance or prevailing popular opinions. As healthcare providers who advocate for the needs of children, we must be vigilant guardians of the progress made so far, and that medicine is s a mix of science, art and reality." Since arriving at Children's MN in October, 2017, Stuart has been heartened by the warmth, compassion and commitment he has witnessed in the healthcare providers who have chose to pursue their careers here. He is also excited about the many research programs that are thriving because of team science. Stuart believes that through vertically and laterally-integrated teams, Children's MN will translate our strong science into state-of-the-art medicine in an environment where kids really do come first.