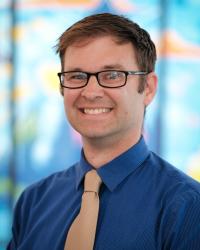 Patrick Michael Basile, MD
Physician
(612) 813-5940
Specialties: Hematology and Oncology, Pediatric | Pediatrics
Professional History
Board Certification
Hematology and Oncology, Pediatric - American Board of Pediatrics

Pediatrics - American Board of Pediatrics

Medical Education
MD - Saint Louis University School of Medicine
St Louis, MO
2008

Residency/Fellowship
Residency - Wright State University Boonshoft School of Medicine
Dayton, OH
2011

Fellowship - University of Minnesota Medical School
Minneapolis, MN
2019

Contact Information
Primary Location:
Childrens Minnesota Hematology Oncology
2530 Chicago Ave S CSC 175
Minneapolis, MN 55404
(612)813-5940

Secondary Location(s):
Childrens Minnesota Hematology Oncology
345 N Smith Ave STE 70-301
St Paul, MN 55102
(651)220-6732

Personal Biography
After earning my medical degree from Saint Louis University School of Medicine in St. Louis, MO, I completed residency at Joint Program Wright-Patterson Air Force Base/Wright State University in Dayton, OH as an active duty member of the US Air Force. I practiced as a general pediatrician for the USAF for 5 years at Offutt AFB in Omaha, NE. After being the primary care provider for several patients diagnosed with malignancies and other benign hematologic conditions, I returned to training to focus my career on pediatric hematology and oncology. I completed my fellowship in Pediatric Hematology and Oncology at the University of Minnesota from July 2016-June 2019 and have an interest in caring for patients with solid tumors. I have been married for 13 years and we have three children that keep us busy. We are looking forward to planting roots in the Twin Cities area as I look forward to my career at Children's Minnesota.