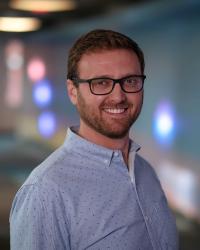 Damon Ray Olson, MD
Physician
(612) 813-6711
Specialties: Pathology, Pediatric
Professional History
Board Certification
Pathology, Anatomic and Clinical - American Board of Pathology

Pathology, Molecular Genetics - American Board of Pathology

Pathology, Pediatric - American Board of Pathology

Medical Education
MD - University of Minnesota Medical School
Minneapolis, MN
2012

Residency/Fellowship
Residency - University of Colorado School of Medicine
Aurora, CO
2016

Fellowship - Baylor College of Medicine
Houston, TX
2018

Fellowship - University of Colorado Denver/Children's Hospital Colorado
Aurora, CO
2014

Contact Information
Primary Location:
Childrens Minnesota Pathology
2525 Chicago AVE S STE 32-B600
Minneapolis, MN 55404
(612)813-6711

Personal Biography
Dr. Damon Olson is the Associate Medical Director of Anatomic Pathology services and the Director of the Molecular Pathology Program at Children's Minnesota. Molecular pathology is a rapidly growing field that allows physicians to improve diagnostic accuracy, prognostication and treatment selection and is the basis for what has become known as personalized or precision medicine. He is particularly interested in actualizing the potential of this field for the pediatric population and finds great joy in being a part of the team taking care of children and their families. Dr. Olson is a Fellow of the College of American Pathologists and a member of the Society for Pediatric Pathology and the Association for Molecular Pathology. He has three beautiful children who teach him all about life on a regular basis.