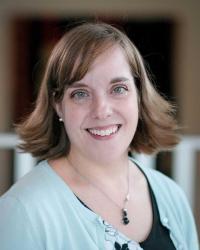 Jennifer Noel Berger, DO
Physician
Specialties: Neonatology
Professional History
Board Certification
Neonatal and Perinatal Medicine - American Board of Pediatrics

Pediatrics - American Board of Pediatrics

Medical Education
DO - Des Moines University College of Osteopathic Medicine
Des Moines, IA
2013

Residency/Fellowship
Residency - University of Minnesota Department of Pediatrics BMT
Minneapolis, MN
2016

Fellowship - University of Iowa
Iowa City, IA
2019

Contact Information
Primary Location:
Childrens Minnesota Neonatal Medicine
2525 Chicago AVE S STE 17-104
Minneapolis, MN 55404

Secondary Location(s):
Childrens Minnesota Neonatal Medicine
345 N Smith AVE STE 70-505
St Paul, MN 55102
(651)220-6210

Personal Biography
Dr. Jennifer Berger is is originally from the Twin cities. She attended medical school at Des Moines University, completed Pediatric Residency at the University of Minnesota, and did neonatology fellowship at the University of Iowa, in Iowa City. While at the University of Iowa, Dr. Berger developed a passion for caring for extremely premature infants born at 22-24 weeks' gestation. She especially enjoys the intellectual challenge of managing these complex patients as well as building relationships with their families starting with the prenatal visit through NICU follow up. During fellowship, Dr. Berger's research focused on topics related to extreme prematurity including NEC, respiratory management strategies, and neonatal survival/outcomes. Dr. Berger also has an interest in Global Health and has spent time working in a NICU in Uganda. When Dr. Berger is not busy working in the NICU, she enjoys cooking/baking, playing the piano, and traveling.