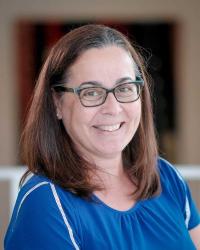 Evangelia Gravari, MD
Physician
(612) 813-6288
Specialties: Neonatology
Fluent Languages: Greek | Spanish
Professional History
Board Certification
Neonatal and Perinatal Medicine - American Board of Pediatrics

Pediatrics - American Board of Pediatrics

Medical Education
MD - Aristotle University of Thessaloniki, Medical School
Thessaloniki, Greece
1997

Residency/Fellowship
Residency - University of Louisville School of Medicine Program
Louisville, KY
2007

Fellowship - University of Louisville School of Medicine Program
Louisville, KY
2010

Contact Information
Primary Location:
Childrens Minnesota Neonatal Medicine
2525 Chicago AVE S STE 17-104
Minneapolis, MN 55404
(612)813-6288

Secondary Location(s):
Childrens Minnesota Neonatal Medicine
345 N Smith AVE STE 70-505
St Paul, MN 55102
(651)220-6210

Personal Biography
Evangelia (Lia) Gravari was born in Thessaloniki, Greece. She moved to USA in 1996 to join her husband in Minneapolis where he completed his PhD in chemical engineering. Lia completed her pediatric residency and neonatal fellowship in Louisville, KY and joined the University of Louisville neonatal group in 2012. Her interests include simulation and programming, education and ECMO. She trained the transport team members on neonatal resuscitation and served as the NICU transport director. Lia is a strong advocate for team rounding and decision making; she prides herself on building robust relationships with her babies' families. Lia's hobbies include learning French, playing the piano and gardening which she is not even close to mastering, but still pursuing. She enjoys spending time with her family.