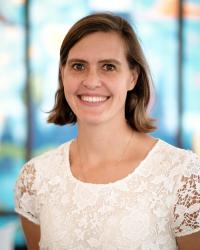 Aimee Kristen Sznewajs, MD
Physician
(612) 813-7155
Specialties: Pediatrics
Professional History
Board Certification
Pediatrics - American Board of Pediatrics

Medical Education
MD - University of California San Francisco School of Medicine
San Francisco, CA
2012

Residency/Fellowship
Residency - University of California, San Francisco

Residency - University of California San Francisco
San Francisco, CA

Contact Information
Primary Location:
Childrens Minnesota Hospitalist Program
2525 Chicago Ave S STE 32-1024
Minneapolis, MN 55404
(612)813-7155

Personal Biography
Dr. Aimee Sznewajs is the Medical Director of the Pediatric Hospital Medicine Program at Children's Minnesota. She is involved nationally with the American Academy of Pediatrics, Section on Hospital Medicine as the Pediatric Hospital Medicine Club Vice Chair. In addition to training as a physician, Dr. Sznewajs trained and worked as a pediatric nurse and nurse practitioner. She has an interest in professional development and interprofessional education, especially as it relates to designing programs to ensure that hospitalists and healthcare team members meet their professional development goals. After residency, Dr. Sznewajs practiced as a hospitalist at a regional site affiliated with Stanford University. Her and her husband have three children and are looking forward to raising their family in Minnesota.