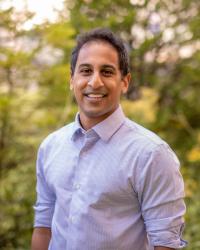 Asitha Dineth Libbey Jayawardena, MD MPH
Physician
(612) 874-1292
Specialties: Otolaryngology, Pediatric
Professional History
Board Certification
Otolaryngology - American Board of Otolaryngology

Medical Education
MD - University of Iowa Carver College of Medicine
Iowa City, IA
2014

Professional Education
MD MPH - University of Iowa College of Public Health
Iowa City, IA
2014

Residency/Fellowship
Residency - Vanderbilt University Medical Center
Nashville, TN
2019

Fellowship - Massachusetts Eye and Ear Infirmary
Boston, MA
2020

Contact Information
Primary Location:
Childrens Minnesota ENT Facial Plastic Clinic
2530 Chicago Ave S STE 450
Minneapolis, MN 55404
(612)874-1292

Secondary Location(s):
Childrens Minnesota ENT Facial Plastic Clinic
347 N Smith Ave STE 601
St Paul, MN 55102
(612)874-1292

Personal Biography
Dr. Asitha Jayawardena is a fellowship-trained pediatric otolaryngologist. His training included medical school at University of Iowa, otolaryngology - head and neck surgical residency at Vanderbilt University Medical Center and a pediatric otolaryngology fellowship at Massachusetts Eye and Ear Infirmary (Harvard Medical School). His interests encompass the breadth of pediatric otolaryngology with a specific focus on children with ear and hearing problems. His clinical research focuses on sustainable global health intervention including improving access to ear and airway care in low-resourced settings. He has developed an award-winning technology-based hearing screening program that is utilized by community health workers and otolaryngologists in low income countries. He has authored numerous peer-reviewed publications including leading journals such as the New England Journal of Medicine. Dr. Jayawardena has been an invited speaker at both national and international meetings including the World Congress of ENT, World Congress of Pediatric Otolaryngology, and the World Congress of Endoscopic Ear Surgery. He enjoys tennis, running, watching sports and spending time with his wife and children.