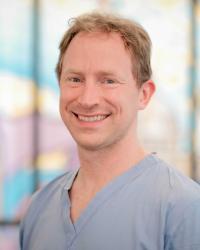 Andrew James Redmann, MD
Physician
(612) 874-1292
Specialties: Otolaryngology
Professional History
Board Certification
Otolaryngology - American Board of Otolaryngology

Medical Education
MD - University of Wisconsin School of Medicine and Public Health
Madison, WI
2013

Residency/Fellowship
Residency - University of Cincinnati
Cincinnati, OH
2018

Fellowship - Cincinnati Children's Hospital Medical Center
Cincinnati, OH
2020

Contact Information
Primary Location:
Childrens Minnesota ENT Facial Plastic Clinic
347 N Smith Ave STE 601
St Paul, MN 55102
(612)874-1292

Secondary Location(s):
Childrens Minnesota ENT Facial Plastic Clinic
2530 Chicago Ave S STE 450
Minneapolis, MN 55404
(612)874-1292

Personal Biography
Dr. Redmann became a pediatric otolaryngologist because children are more fun than adults. He grew up in western Wisconsin, and attended medical school at the University of Wisconsin. He then completed a residency in otolaryngology at the University of Cincinnati, and continued with fellowship training at Cincinnati Children's Hospital. His clinical interests include all aspects of pediatric otolaryngology, with a specific focus on aerodigestive disorders and complex airway reconstruction. His research interests are in medical ethics and decision making, and he serves on the ethics committee for the American Academy of Otolaryngology. He lives with his wife and three children in the Twin Cities, and enjoys running, reading, cooking, and spending time with family.