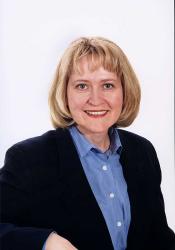 Deborah Sheldon Quanbeck, MD
Physician
(651) 220-5700
Specialties: Orthopedic Surgery, Pediatric | Surgery, Orthopedic Pediatric | Trauma Services
Professional History
Board Certification
Orthopedic Surgery - American Board of Orthopaedic Surgery

Medical Education
MD - University of Minnesota Medical School
Minneapolis, MN
1985

Residency/Fellowship
Residency - University of Minnesota Medical Center
Minneapolis, MN
1990

Fellowship - Gillette Children's Specialty Healthcare
St Paul, MN
1991

Contact Information
Primary Location:
Gillette Childrens Pediatric Orthopedics
200 University AVE E
St Paul, MN 55101
(651)220-5700

Personal Biography
Deborah S. Quanbeck, MD. is the Director of Graduate Medical Education and former Chief of Staff at Gillette Children's Specialty Healthcare. She is a board certified pediatric orthopaedic surgeon and a former president of the Minnesota Orthopaedic Society. She attended medical school and completed her orthopaedic surgery residency at the University of Minnesota. Dr. Quanbeck's orthopaedic fellowship was completed at Gillette and at the Twin Cities Unit of Shriner's Hospitals. Her specific areas of interest are childhood hip disorders, clubfeet, children's fractures, and also deformities and gait disorders associated with cerebral palsy or other neuromuscular conditions.