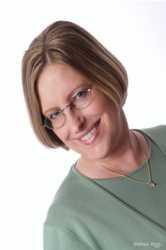 Nancy Lorene Ott, MD
Physician
(612) 338-3333
Specialties: Allergy and Immunology, Pediatric
Professional History
Board Certification
Allergy and Immunology - American Board of Allergy and Immunology

Pediatrics - American Board of Pediatrics

Medical Education
MD - University of Minnesota Medical School
Minneapolis, MN
1984

Residency/Fellowship
Residency - University of Minnesota Medical Center
Minneapolis, MN
1987

Fellowship - Mayo Medical School
Rochester, MN
1991

Contact Information
Primary Location:
Allergy & Asthma Specialists, PA
825 Nicollet Mall STE 1149
Minneapolis, MN 55402
612-338-3333

Personal Biography
Dr. Nancy Ott grew up in North Dakota and moved to Minneapolis to finish college and attend medical school. After practicing as a Pediatrician for two years, and Allergy and Immunology Fellowship was completed at Mayo Clinic. She practiced Allergy for 22 years at Southdale Pediatrics and then joined Mayo Clinic Pediatric Allergy for several years. Teaching medical students, residents and Allergy Fellows and participating in research has been an added bonus to direct patient care. In 2016, the return to the Twin Cities to work at Allergy and Asthma Specialists continues her passion to deliver the best possible medical care. Other activities include volunteering through the American Lung Association and the two local food allergy groups. She is a past president of MN allergy Society, an adjunct assistant professor through the U of MN pediatric Dept. and would be happy to give Allergy-related lectures to medical groups. Dr. Ott and her husband have a home in the southwest metro and enjoy spending time with their adult children, gardening and exercising.