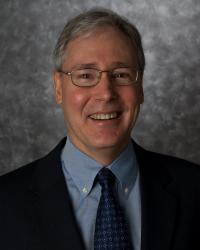 James Joseph Wolpert, MD
Physician
(651) 220-6040
Specialties: Urology, Pediatric
Professional History
Board Certification
Urology - American Board of Urology

Urology, Pediatric - American Board of Urology

Medical Education
MD - Creighton University School of Medicine
Omaha, NE
1982

Residency/Fellowship
Residency - Regions Hospital
St Paul, MN

Fellowship - Emory University School of Medicine
Atlanta, GA

Contact Information
Primary Location:
Pediatric Surgical Associates
347 N Smith AVE
Suite 502
St Paul, MN 55102
(651) 220-6040

Secondary Location(s):
Metropolitan Pediatric Specialists Burnsville Clinic
14050 Nicollet AVE STE 300
Burnsville, MN 55337
(612) 813-8000

Pediatric Surgical Associates
1900 Centracare CIR
St Cloud, MN 56303
(612) 813-8000

Pediatric Surgical Associates
7803 Afton RD
Woodbury, MN 55125
(612) 813-8000

Personal Biography
Dr. James Wolpert is a pediatric urologist with Pediatric Surgical Associates. He received his medical degree from Creighton University and completed a fellowship as well as, extended study at Henrietta Egleston Hospital for Children at the Scottish Rite Children's Medical Center in Atlanta, Georgia. Dr. Wolpert also undertook an intensive training program at the Hospital Des Enfants in Marseille, France, where he honed his medical skills before joining Pediatric Surgical Associates. Currently, Dr. Wolpert specializes in reconstructive pediatric urology and has a special interest in the reconstruction of the genitalia as well as the evaluation and management of children with recurring urinary tract infections. He is well known among the medical community and serves as an associated professor of urology at the Mayo Clinic in Rochester, Minnesota and is consistently recognized by his peers as a leading urologist in the region.