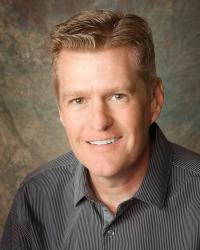 John Robert Paulson, MD
Physician
(952) 401-8300
Specialties: Pediatrics
Professional History
Medical Education
MD - University of Iowa Roy J and Lucille A Carver College of Medicine
Iowa City, IA
1992

Residency/Fellowship
Residency - University of Iowa Hospitals and Clinics
Iowa City, IA

Contact Information
Primary Location:
South Lake Pediatrics
12000 Elm Creek BLVD STE 250
Maple Grove, MN 55369
(952)401-8300

Secondary Location(s):
South Lake Pediatrics
111 Hundertmark RD STE 210
Chaska, MN 55338
(952)401-8300

South Lake Pediatrics
800 Prairie Center DR STE 120
Eden Prairie, MN 55344
(952)401-8300

South Lake Pediatrics
17705 Hutchins DR STE 100
Minnetonka, MN 55345
(952)401-8300

South Lake Pediatrics
2805 Campus DR STE 235
Plymouth, MN 55441
(952)401-8300

Personal Biography
John Paulson, MD.has been a pediatrician at South Lake Pediatrics since 1996. After going to Luther College for undergrad, he went to medical school and did his pediatric residency at the University of Iowa. He remained on the faculty at Iowa for a year before joining South Lake Pediatrics. Dr. Paulson has been at their Maple Grove office since it opened in 2001. He has a faculty appointment at the University of Minnesota and regularly helps teach medical students. He sees newborns at Maple Grove, Abbott/Northwestern, Ridgeview and Fairview Southdale Hospitals. He and his wife, Sherry Paulson, an OB/GYN at North Clinic, live with their two teenaged girls in Maple Grove. He is the Chief of Staff at Maple Grove Hospital (2016-17).